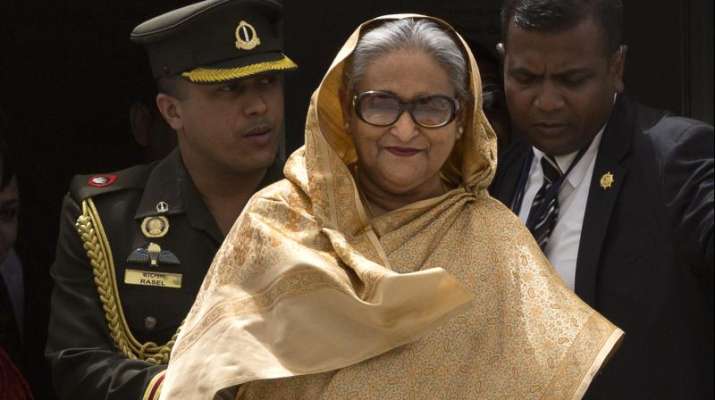 In Dhaka, on the occasion of Durga Puja this week about one and a half bigha land was gifted by Bangladesh Prime Minister Sheikh Hasina to a temple.
On Monday, she visited Bangladesh's biggest temple, Dhakeshwari Temple, and announced gifting of adjacent land to the temple authorities.
The value of land is nearly 50 crore Bangladeshi taka (Rs 43 crore). The temple, over the years, reportedly, lost a lot of its property to land grabbing.
Recently, under Hasina's directions, the government mediated an agreement to hand over the land to the temple authorities at a discounted price of 10  crore taka and decided to increase the corpus of funds of the Hindu Kalian Trust to 100 crore taka from 21crore taka, reported The Economic Times. 
Since the formation of the party, in Bangladesh, the minority Hindu community has been a staunch supporter of the ruling Awami League. In Bangladesh, Islam is the state religion. 
It is pertinent to mention here that in 2017, more than 30,000 Durga Puja celebrations were organised peacefully across Bangladesh. 
The Hasina government's slogan is 'Dhormo JaarJaar, Utsob Shobar' (religion is individual right but festivities belong to all). In December, the next parliamentary polls in Bangladesh are due.