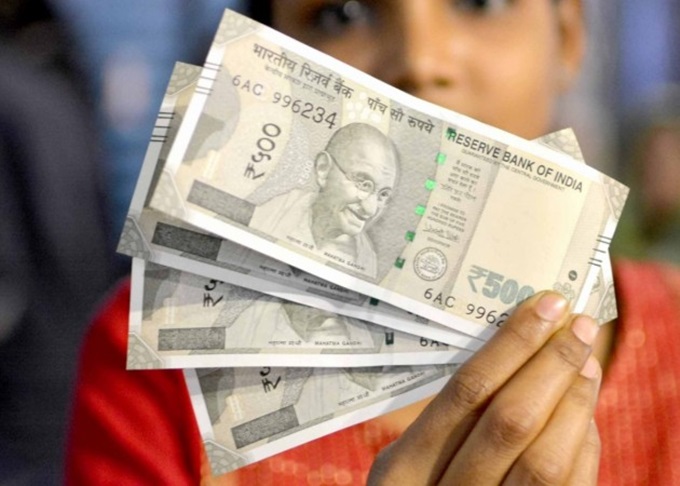 The 50-day deadline set by the central government to deposit scrapped Rs 500, Rs 1,000 notes in ends on Friday. 
Prime Minister Narendra Modi had on November 8 announced scrapping of Rs 500 and Rs 1,000 notes from the economy during its first address to the nation. Through this, the government has taken out 86 percent of the currency out of the market.
He had asked the citizens to either deposit them or exchange in banks between November 9 and December 30. 
While the citizens saw a fair share of ups and downs with the RBI coming out with new rules almost by the minute, PM Modi had said that demonetisation was necessary to flush out black money and put a stop on terror funding.
Around Rs 14 lakh crore out of the estimated Rs 15.4 lakh crore worth of 500- and 1000-rupee currency that was in circulation is already believed to have been deposited in banks, diminishing chances of a windfall that the government may have initially expected. 
Impact on common man 
Your car loan and home loan EMI's could fall: Due to increase in deposits, now banks have a lot of money to lend. Banks like SBI and others are expected to announce a cut in their lending rates in the first month of coming year in order give consumption a much-needed boost post demonetisation. 
"Our sense is that a few large banks will announce a steeper cut this weekend due to huge flow of deposits and poor credit demand," a bank official told Economics Times.
Lower Income Tax Rates: Despite the criticism of pushing the nation into a cash crunch with demonetisation, people have still rallied behind the PM's move. As the deadline for the 5- days of pain set by the PM ends, people will now look for the fallout of an exercise of this proportion. Relief may come for the common man in the form of lower tax slabs. Though the impact may not be dramatic, some relief could be in store. Streong indications came from Finance Minister Arun Jaitley when he said that India needs lower taxes to be globally competitive. 
 
"What you need is lower level of taxation, to provide services more competitive in nature. Competition is not domestic, it is global. This is one important change you will witness while you will be in service," Jaitley said
 
Bank FD rates will go down: With banks having received a lot in deposits from citizens, they could now cut down the interest rates they offer on fixed deposits. Some banks have slashed fixed deposit rates already. 
Property is likely to get cheaper: Industry experts believe that the housing market will experience a lull in the coming months due to demonetisation. Homebuyers can expect property prices to come down in certain pockets, which would provide an opportunity for them to make their move. 
Drop in Inflation: The government's move to demonetise high-value currency could help bring down inflation. According to recent data, food inflation in November softened to 2.11 pc from 3.32 pc a month ago. "As the black money goes out of the system the money supply will shrink to some degree. This will reduce inflation rate in the absence of any open market interventions by the Reserve Bank of India," NITI Ayog chairman had said. 
Cashless economy to boost savings in financial assets: Transactions will now begin to move to white economy through the banking system which means there will be surge in bank deposits. Even savings in terms of deposits will go up. 
Ensuring safety in digital push: With digital payments witnessing record transactions and more and more people joining the cashless bandwagon, there are many threats and vulnerabilities. While the government needs to come with a solid plan to counter threats, individuals too need to be well-versed in dealing with them.