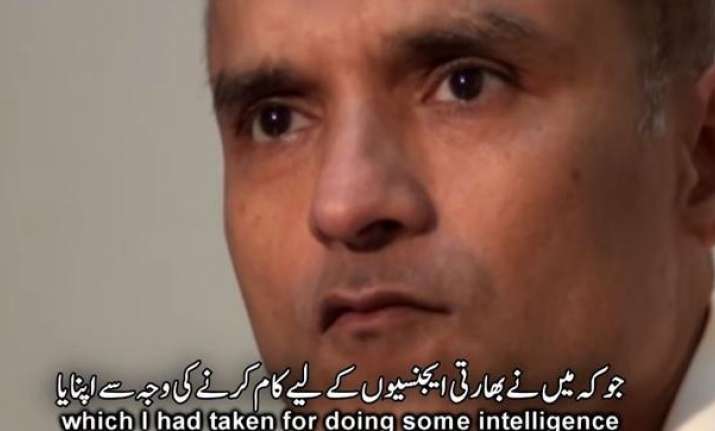 Islamabad: India today termed as baseless the claims made by Pakistan saying that the alleged Indian 'spy' it had arrested last week has admitted to the involvement of India's Research and Analysis Wing (RAW) in terrorist activities in Balochistan.
"We have seen a video released by Pakistani authorities of a former Indian naval officer, doing business in Iran, who is in Pakistani custody under unexplained circumstances," the External Affairs ministry said in a statement.
"The video has this individual making statements which have no basis in fact. That the individual claims to make the statements of his own free will not only challenges credulity but clearly indicates tutoring," it said.
"The government categorically rejects allegations that this individual was involved in subversive activities in Pakistan at our behest. Our enquiries reveal that he apparently was being harassed while operating a legitimate business from Iran."
Pakistani military today released a video claiming that the detained "spy" was a serving Indian naval officer who converted to Islam to "foment terrorism" in Balochistan province and the country's financial capital Karachi.
"Kul Bhoshan Yadav is a serving Indian naval officer whose primary mission was to foment terrorism in Karachi and Balochistan," military spokesman Lt Gen Asim Bajwa said.
"He converted to Islam and worked at Gadani under the cover of a scrap dealer," Bajwa said in a joint press conference with Information Minister Pervez Rashid.
A video in which the arrested Indian is purportedly heard confessing to New Delhi's alleged involvement in terrorist activities in Balochistan was also released at the press conference. 
Kulbushan Yadav says in the video that he had been directing various activities in Karachi and Balochistan "at the behest of RAW", the Indian intelligence agency, and that he was still with the Indian Navy, reports said.
Yadav added that he had played a role in the deteriorating law and order situation in Karachi, Dawn reported.
Terming Yadav's arrest a "big achievement", Bajwa said Yadav was directly handled by the RAW chief and Indian National Security Adviser Ajit Doval.
"His goal was to disrupt development of the China-Pakistan Economic Corridor (CPEC), with Gwadar port as a special target," Bajwa said.
"This is nothing short of state-sponsored terrorism... There can be no clearer evidence of Indian interference in Pakistan."
Yadav is heard saying in the video that he was still a serving officer in the Indian Navy and would be due for retirement in 2022.
"By 2002, I commenced intelligence operations. In 2003, I established a small business in Chabahar in Iran. As I was able to achieve undetected existence and visits to Karachi in 2003 and 2004. Having done some basic assignments within India for RAW, I was picked up by RAW in 2013 end," Yadav said.
He said his purpose was to meet Baloch insurgents and carry out "activities with their collaboration".
Law enforcement agencies arrested Yadav in an intelligence-based raid in Balochistan's Chaman near the border with Afghanistan last week. He held a valid Indian visa.
India has denied Yadav was an intelligence operative and said he was formerly from the navy. New Delhi also demanded consular access to Yadav, which has been denied.
Yadav was shifted to Islamabad for interrogation, during which an unnamed official said the spy revealed he had bought boats at the Iranian port in Chabahar in order to target Karachi and Gwadar ports, Dawn reported.
The development comes on a day when a Joint Investigation Team from Pakistan was provided limited access to the Pathankot air base where terrorists, allegedly from the Pakistan-based terror outfit Jaish-e-Mohammed, struck on the intervening night of January 1-2.
The MEA statement said that it was also relevant to note that despite its request, consular access has not been given to an Indian national under detention in a foreign country, as was the accepted international practice.
"We are naturally concerned about his well-being in these circumstances," it said.
The statement said that while India probed this aspect further, Yadav's presence now in Pakistan raised questions, including the possibility of his abduction from Iran.
"This would become clear only if we are given consular access to him and we urge the government of Pakistan to respond immediately to our request," it said.
(With agencies)