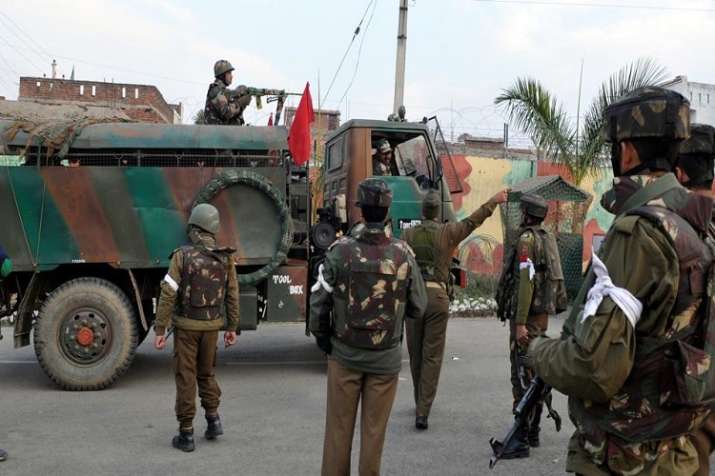 The Indian Army on Monday said that the anti-militancy operations in Jammu and Kashmir, which were suspended by the security agencies for a month on account of Ramadan celebrations would be resumed in 'good earnest' once information on militants starts coming in.
The Centre on Sunday had called off its month-long suspension of operations against terror groups during the holy month of Ramzan in the state and directed the security forces to take "all necessary action" at the earliest to prevent terrorists from launching attacks and indulging in violence. 
"The operation will start in good earnest as the information (on militants) starts coming in," the sources said. 
They added that the ceasefire would continue along the Line of Control (LoC). 
In Jammu and Kashmir's Bandipora district on Monday, two militants were killed in a gunbattle with the security forces. 
On Saturday, an Army jawan was killed as Pakistani troopers targeted a patrol party along the LoC in Jammu and Kashmir's Rajouri district.
Earlier in the day, Army Chief General Bipin Rawat landed in Kashmir to review the security situation in the state after the suspension of combat operations during Ramadan. Union government's special representative to Kashmir, Dineshwar Sharma, too arrived in Kashmir to make a renewed push for peace talks.
There were 61 terror attacks during the month of Ramadan, and as many as nine security personnel, including four from the Army, were killed. Six civilians were also murdered during the same period. In the counter-infiltration operations during Ramadan, security forces gunned down 24 militants.
On Sunday, Union Home Minister Rajnath Singh had tweeted: "Security forces are being directed to take all necessary actions as earlier to prevent terrorists from launching attacks and indulging in violence and killings. The government will continue with its endeavour to create an environment free of terror and violence in Jammu and Kashmir."
WATCH VIDEO:
​