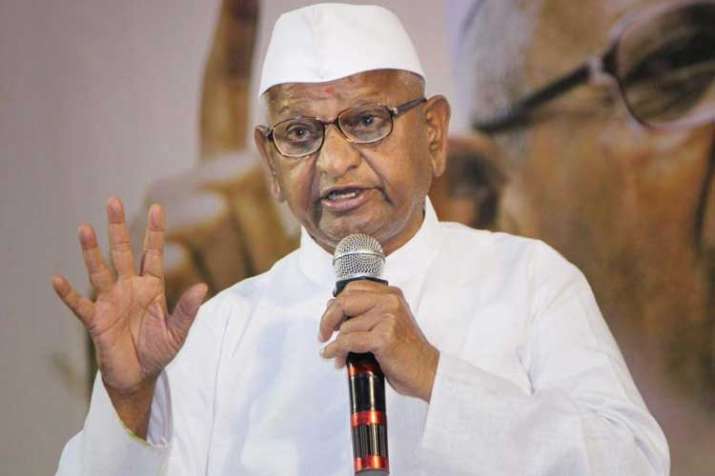 Social activist Anna Hazare's hunger strike entered sixth day on Wednesday, with the veteran anti-corruption crusader losing over 5 kg  weight, his aide claimed. His blood pressure also plunged because of fasting, Hazare's aide Datta Awari said. 
Nana Patole, former BJP MP, who quit the party and joined the Congress, also met Hazare at the Ramlila Maidan where he is on hunger strike since March 23. 
On Monday, the Centre reached out to Hazare, with its emissary and Maharashtra minister Girish Mahajana assuring the social-activist that most of his "demands will be taken care of". 
Hazare's demands include appointment of Lokpal at the Centre and Lokayuktas in states, and giving better prices to farmers for their yield. 
Mahajan, who is minister for Water Resources and Medical Education in the state, had said that out of the 11 main demands put forth by Hazare, nearly 7-8 have been agreed upon. 
He had also said that a written proposal will be given to Hazare.