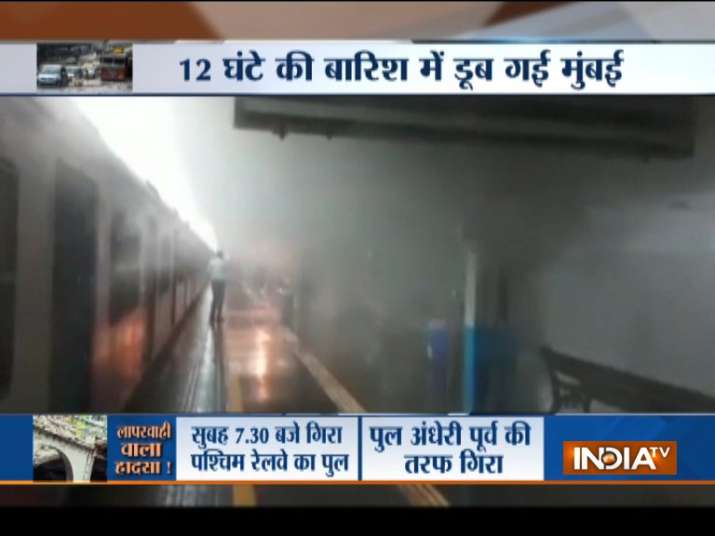 Showing alacrity, a motorman averted a major tragedy on Tuesday when he applied emergency brakes in time, stopping his train just a few metres away from the spot where part of a road overbridge had collapsed in suburban Andheri.
Chandrashekhar B Sawant, the motorman (driver),  was steering the Churchgate-bound 7.06 am suburban train from Borivli, saw a portion of the road over bridge falling as he was nearing the Andheri station. 
The road overbridge, built in 1971, collapsed near the eastern side of the Andheri railway station and part of it fell on rail tracks. 
"I immediately applied emergency brakes and the train stopped a few metres from the spot where the bridge collapsed," Sawant told reporters. 
"The collapse was accompanied by a big thud sound of the falling debris," he said. 
Railways Minister Piyush Goyal has "applauded the quick thinking and timely action of WR motorman Sawant at the time of the Andheri bridge mishap and announced a Rs 5 lakh reward for him", an official said.
Mumbai: Foot overbridge collapses in Adheri
​
(With PTI inputs)