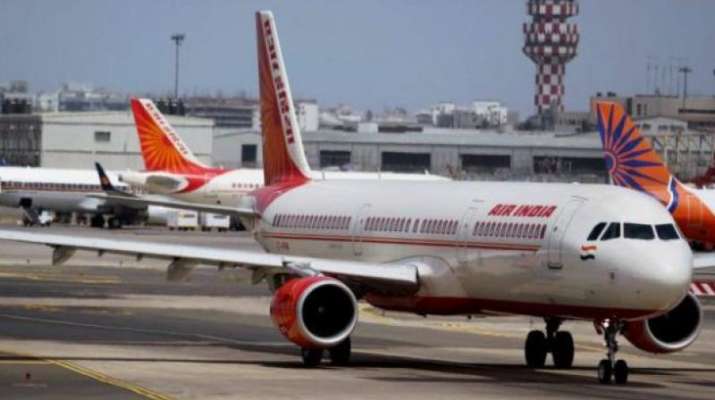 An Air India flight reportedly narrowly missed hitting a passenger coach of SpiceJet at Dumna airport in Jabalpur district of Madhya Pradesh.
The taxing Air India flight was preparing to move towards the terminal building on Friday afternoon when the incident happened.
The incident happened when the coach carrying passengers, who landed from a Delhi flight (SG-2641) was preparing to move towards the terminal building. There were no immediate comments from SpiceJet and Air India on the incident.
Sources said around 30 passengers came out of the coach after one of them saw the wing of an Air India aircraft was close to hitting the coach. The engine of the SpiceJet was still on after landing when the Air India plane was taxiing towards the bay. The incident happened at around noon.
Air India plane's wing had breached the stipulated safe distance that needs to be maintained from other objects and vehicles at the time of taxiing, sources said. According to them, there was no proper marshalling of the aircraft which resulted in the safety lapse.
In aviation parlance, marshalling refers to visual signals used by the person on the ground and the pilot concerned for manouvering the aircraft at the time of take off and landing. Sources said since there was no Air India technician at that particular time, someone else did the marshalling activity.
While the matter has already been reported to the Air Traffic Controller (ATC) office at Jabalpur, it could not be immediately ascertained whether the incident has been brought to the attention of aviation regulator DGCA.
(WIth inputs from PTI)