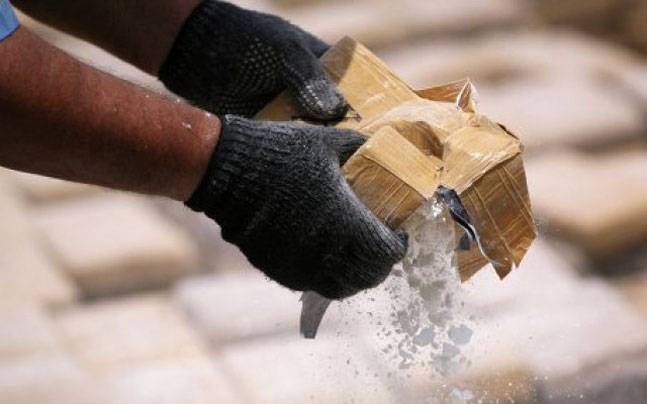 The 55-year-old Afghan man Abdul Ali admitted to Metro Hospitals and Heart Institute here on February 28 with complaints of pain in the abdomen and loss of consciousness was carrying heroin concealed in his body, police officials said today.

He was operated on March 2 and some plastic packets containing white powder were surgically removed from his abdomen. Police officials today said that tests have confirmed that the white powder in the packets, which were removed surgically from his abdomen last week, was heroin.
"He was interrogated today after he gained consciousness," a police official said.

Officials from Local Intelligence Unit (LIU), police and IB questioned Ali through an interpreter as he spoke only in his local dialect.

But he only replied in 'yes' and 'no' and not much details could be collected from him, he added.

After the packets containing white powder were removed from his abdomen, it was sent for testing and was confirmed as heroin, the official said.

A case of smuggling of narcotic substance was registered against him.

During the probe, it was found that two mobile numbers on which Ali had spoken, were registered at Jaitpur in Delhi.

But, when police reached there it was found to be fake addresses, police said, adding they were trying to get call details of these two numbers.