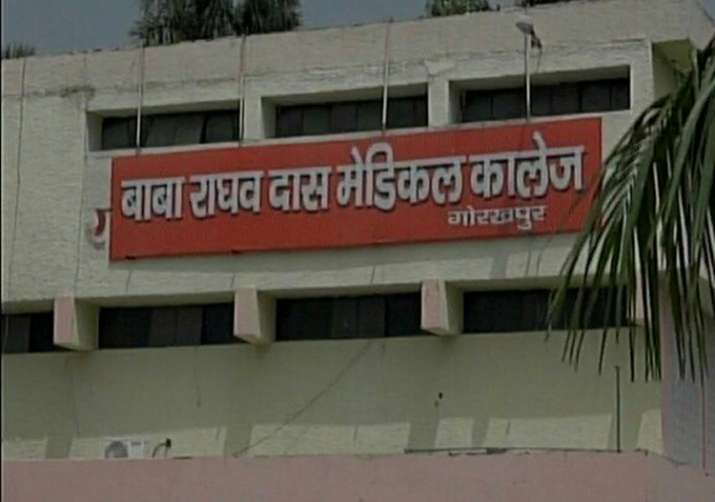 In the first five days of this month, 70 children have died at the state-run Baba Raghav Das Medical College in Gorakhpur, a report said. Last week it was reported that 30 children had died within 48 hours. 
Earlier in August, 60 children had died at the hospital within five days, allegedly due to lack of liquid oxygen. 
According to a report in the Indian Express, of the 70 children that died at the hospital in first five days of the month, most cases were related to premature birth, low birth weight and septicemia. 
Dr D K Srivastava, head of the hospital's community medicine department, said that 18 children were reported dead on November 3 alone. These included eight deaths in the neo-natal intensive care unit (NICU) and 10 in paediatric intensive care unit (PICU), the report said. Only one child died due to Acute Encephalitis Syndrome (AES). 
13 deaths were reported on November 1. While Seven deaths were reported from the NICU, six were from the PICU. 
On November 2, 12 deaths were reported – seven in the NICU and five in the PICU. On first two days of the month, three died due to AES.
15 children died on November 4 — 10 in the NICU and five in the PICU - out of which one is said to be due to AES. 
Srivastava said 12 deaths were reported on November 5 — four in NICU and eight in PICU. 
"Various reasons, including premature birth, infection and septicemia among others are responsible for the deaths… then, most patients are admitted in a critical condition from far-off districts," Srivastava was quoted as saying by the newspaper. 
"We are catering to a population of around 5 crore in eastern UP, western Bihar and Nepal. Premature babies first go to local doctors and then come to us in a critical condition. Despite our best efforts, at least one-third of the children die," he added. 
When contacted, Dr P K Singh, principal of the medical college, said: "There was a sudden spurt in the number of cases on two days… I have asked the paediatric department head to compile a detailed report. But different medical reasons appear to be behind the deaths, especially premature births in case of NICU deaths."
Sources said that in October, 483 deaths had been reported in the paediatric department, which included 295 deaths in NICU and 162 in PICU.
The BRD Medical College hit the headlines earlier in August when 63 children, including infants, died within a span of one week due to disruption of oxygen supply by the vendor. 
The FIR was lodged against nine people, including the owner of the oxygen supplying company and the principal of BRD Medical College. Doctors said the latest deaths did not occur due to lack of oxygen, treatment or anything else but the fact that they were brought to the hospital in a very critical condition.
Gorakhpur is the hometown of Uttar Pradesh Chief Minister Yogi Adityanath. He had been a Lok Sabha MP from the city for five terms before being elected as the Chief Minister.