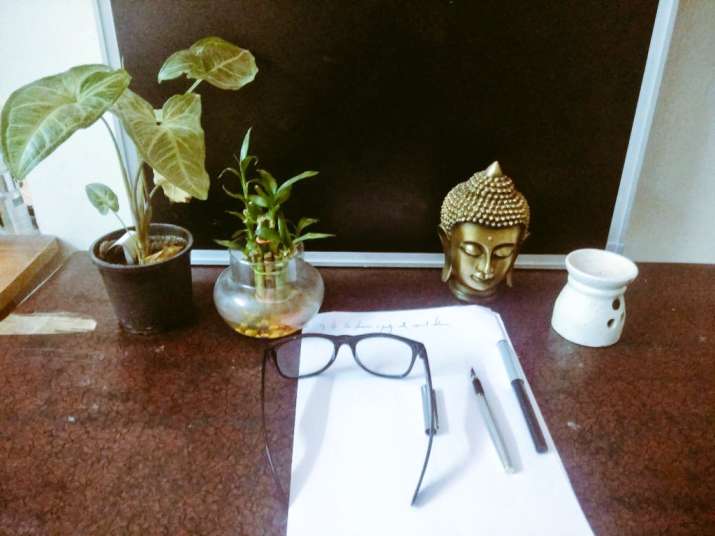 Be it romance or sorrow, poems are the best medium to portray your emotions. As many would agree, poems are at once fiercely private and astonishingly public. They tell you that your sorrows are not unique, and neither the experience that you are going through. 
The rhythm of the tongue brings wordless music into the air; it is in poetry that the human essence is refined to such ritualistic purity. It's in the steady beats, the sonorous rise-and-fall of speech; for a moment it appears as if all the mysteries of the world have unlocked themselves to our private view.
In order to celebrate these works, every year World Poetry Day is celebrated on March 21. The day was adopted in 1999 during UNESCO's 30th session held in Paris. Apart from celebrating the diversity, one of the main objectives of the day is to offer endangered languages an opportunity to be heard and read within communities.
To mark this special day, people are sharing their tweet-poetry and all we can say is Irshaad.  From Shakespeare to William Blake, netizens are quoting their favourite poets. 
Let's have a look at the tweets: 
To mark #WorldPoetryDay today let me share my fave poem with you: it's Sonnet 18 by #Shakespeare pic.twitter.com/jz133Ym0DJ

— Uly (@uly_ulondon) March 21, 2018
Poetry: the best words in the best order. – Samuel Coleridge#WorldPoetryDayhttps://t.co/A6qZWVndoE via @MetroUK

— Ciceroni (@Ciceroni_App) March 21, 2018
On #WorldPoetryDay May we share this from @CattyKoala pic.twitter.com/77uA2lI7ud

— Beanies Masato ⛺️🌈 (@beanies_masato) March 21, 2018
For #WorldPoetryDay, the first four lines of Auguries of Innocence by William Blake — one of my favourite poets from the Romantic era. pic.twitter.com/cf8Z47SKVs

— Katie (@katiesroyallove) March 21, 2018
What happens to a dream deferred?
Does it dry up like a raisin in the sun?
Or fester like a sore
And then run?
Does it stink like rotten meat?
Or crust and sugar over
like a syrupy sweet?
Maybe it just sags
like a heavy load
Or does it explode?
-Langston Hughes#WorldPoetryDay

— selbsie_BB 💀 (@selbsie_bb) March 21, 2018
To all who are blessed with the art of words,
Sharing with you a glimpse of one of my favourite poems... "Phenomenal Woman" by Maya Angelou...
The H.O.W. Forum sends best wishes on #WorldPoetryDay .Poetry indeed is a language in its most distilled form!#thehowforum#loveforwords pic.twitter.com/oM4Nvc64MU

— The H.O.W Forum (@corporatedivaa) March 21, 2018
#Invictus
It matters not how strait the gate,
How charged with punishments the scroll,
I am the master of my fate:
I am the captain of my soul. #WorldPoetryDay

— Nishant Kaushik (@nnkaushik) March 21, 2018
A self composed poem on - #WorldPoetryDay #poetry #WorldPoetryDay2018 #poetryreading #POEMS #child #children @TOI_Books @CutterStreeby @noveliciouss @YourQuoteApp pic.twitter.com/L8RlgOT0yG

— Aadrit Banerjee (@AadritBanerjee) March 21, 2018
when @iamsrk turned poet to inspire all girls to never give up. 👌

#WorldPoetryDay pic.twitter.com/M81eScZqxL

— Shah Rukh Khan (@DynamicSRK) March 21, 2018
Be passionate enough to live the day and nothing more, be compassionate enough to leave enough water and other natural resources for generations to come, also be definite in understanding that no one will jump from heaven to lead the way for us. WE HAVE TO DO IT..#WorldPoetryDay

— Ashwin Ravichandran (@ashwinravi99) March 21, 2018
#WorldPoetryDay✏
"What can a pencil do 4 all of us? Amazing things. It can write transcendent poetry, uplifting music, or life-changing equations; it can sketch the future, give life to untold beauty, & communicate the full-force of our love and aspirations"

Love u so much ❤️ pic.twitter.com/FLqu4P2ooH

— Rakshit Shah - ZERO (@rshah2611) March 21, 2018
#WorldPoetryDay
God kabir is our father he is the saviour and destiny of our life.
True spiritual knowledge is the only medicine which cures the circle of birth and death and would make us reach our home satlok.
Watch 👉sadhna tv at 7.30 pm@timesofindia pic.twitter.com/4RqcXpR3Y3

— Urvashi Rathod (@Rathod3321) March 21, 2018
Every Poet's destiny ❤️🙏😊 #WorldPoetryDay pic.twitter.com/sBPfEBcP2a

— Dr Kumar Vishvas (@DrKumarVishwas) March 21, 2018
That which words cannot express. That which lies unsaid in the words of the poet. That space between a poet's lines, which fires your imagination beyond words. That which creates a yearning beyond language. Thats true poetry #WorldPoetryDay

— Shekhar Kapur (@shekharkapur) March 21, 2018