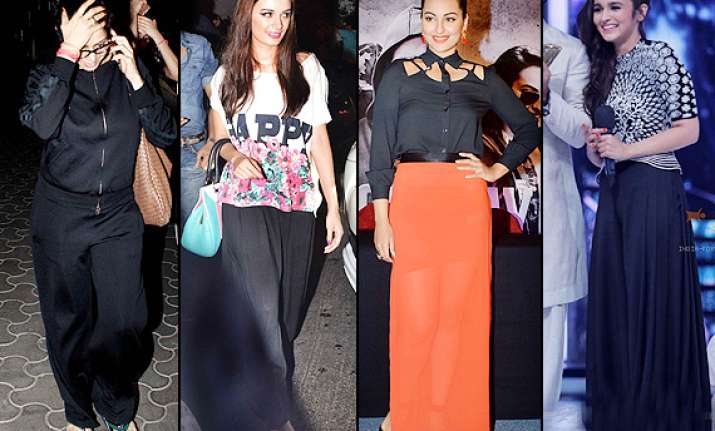 New Delhi: When Alia, Sonakshi and Sridevi look awful, the buzz is bound to happen. Therefore, we are here again with our list of worst dressed of the week.
And as we said, this week, we have top fashionistas including cheeky Alia Bhatt, curvy Sonakshi Sinha and gorgeous Sridevi. Though needless to mention all these Bollywood beauties look great in whatever they sport, there are a few days when nothing helps them to cover up their fashion flaws.
Alia, who is considered as the high-on glamour chic in the industry wore something that completely unsuited the bubbly-chirpy persona she carries.
Sonakshi, who has certainly carved a new toned frame for herself is choosing outfits that are killing her newly formed curves.
Ultra elegant, Sridevi went for a casual look but the one that completely didn't go with her.
And just for that glitzy glitch, we have included the hot Evelyn Sharma who was spotted wearing a weird combination of outfit that left us thinking how to define the fashion in front of her.
Take a look!