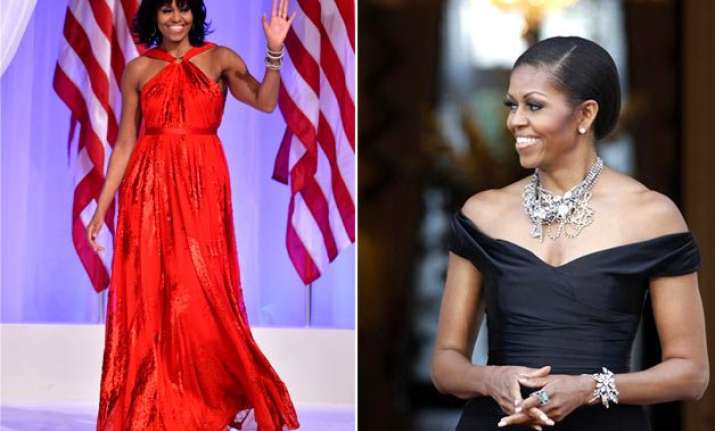 New Delhi: From a navy blue knee-length dress to an off shoulder gown or a floral dress-the First Lady of the US has worn them all.
But on her forthcoming visit to India, we wish she drapes herself in different styles of the six-yard wonder - whether chiffons or traditional Benarasi weaves.
Michelle will accompany her husband US President Barack Obama to India Jan 25, a day ahead of the country's Republic Day. Not just the common people but Indian designers are going all creative with sari styles she can try during her three-day stay here.
The power couple had visited the country back in 2010, but then, she mostly picked knee-length dresses and gowns for events and outings.
This time, we hope Michelle will endorse an Indian outfit, helping the country to showcase its crafts and handloom globally.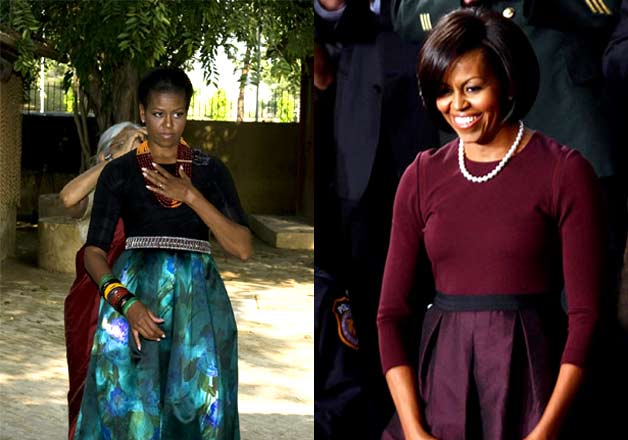 A sari would flatter her appearance and would be appropriate for the Republic Day Parade visit.
According to us Michelle should wear something similar to Maharani Gayatri Devi's style. A chiffon sari in shades of gold and champagne with chikan work would look good on Michelle.
She can complete the look with a pair of stilettos, and keep the jewellery minimal which includes an ear stud, a watch and a bracelet.
Indian Prime Minister Narendra Modi is likely to gift 100 Benarasi saris to US first lady and considering that you can expect Mrs. Obama flaunting herself in a beautiful Benarasi sari.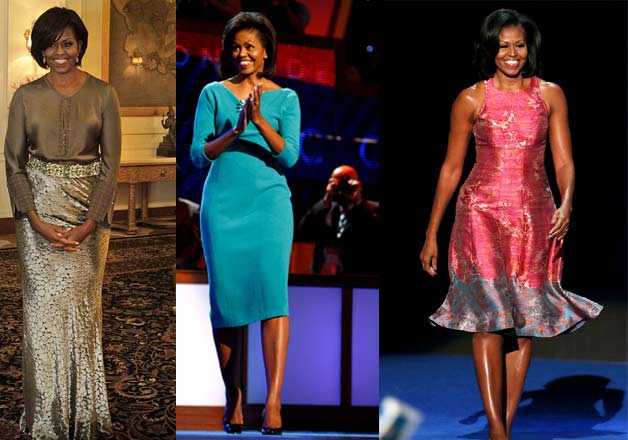 Other than sari we expect Michelle cladding herself in gowns and dresses from Indian designers. From Gauri & Nainika's edgy gowns to Shivan & Naresh's quirky dresses, Michelle can try these young designers on her visit to India.
Apart from this Michelle Obama could wear something between a sari and a skirt if she doesn't want to go with a full length sari.
A silk sari that drapes well with a short constructed jacket and no frills on it is good to go as well.  She will look elegant and sassy with this little experiment.
Beautiful, elegant, tall, with a wonderful and gracious personality, Michelle will look magnetic anything, which she will wear.