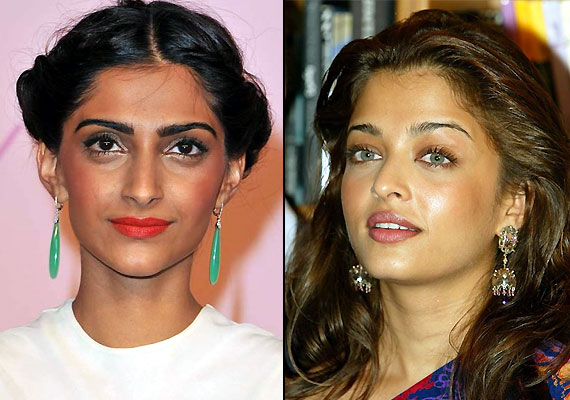 Makeup is an art not mastered by all and often women young & old commit the silliest mistakes, which leave them looking blundered.
Every woman applying makeup dreams to achieve the beauty she spotted on her favourite celebrity but one minor missing of step could leave you with disastrous results.
Be it for office or casual evening dinner with friends, social gathering or their own wedding, in pursuit to look absolutely impeccable women often commit some common beauty blunders.
It is most important to understand your skin, which eventually helps you to decide what kind of makeup and texture would suit your skin leaving you with incessant glow.
As Indian women are blessed most amazing skin textures and tone around the world they must know the best way to flaunt it too. So here's a list of some common mistakes that one must avoid, take a look...
Note: Don't hurry!
Things when done in haste always tend to leave you with unwanted results. So when you decide to apply makeup give some handful of time as your skin too needs pace to blend with the cosmetics applied.
1. Dry painting
Women in hurry skip the process off moistening their skin well before dabbing it with compact powder or foundation this results in putting on display a rough dry skin with powder patches.
Not only this dries the skin but it also does damages it to the core! When you put on a dab of powder or foundation on your dry skin, they tend to extract moisture from your own skin leaving it dry & damaged from inside.

2. Foundation = Fair = Foolish!
So if you thought putting in an extra layer of foundation would turn your fair, then we have deep sympathies with you! You must understand your skin and accept the beauty you have been blessed with.
Even if you are a tone darker, you'll always have an upper hand in comparison with other fairer people as you can experiment with some amazing shades. Putting on layers of foundation not gives you a fair look but turns you into a white ghost if it doesn't blend with your skin tone.
Wise step would be to choose a shade a tone lighter than your skin and blend it well with moisturizer before applying it.