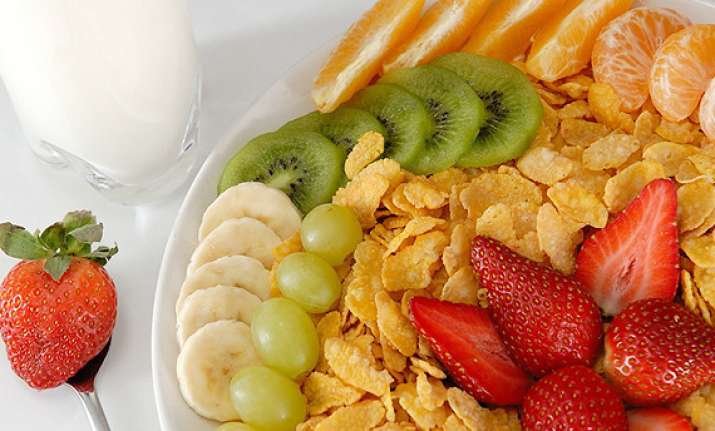 New Delhi: Are you bored of eating or serving the mundane corn flakes and milk breakfast? Or do your children run away at the sight of corn flakes? It's time to be innovative!
IANS lists interesting recipes made using Kellog's Corn Flakes, as suggested by five homemakers from across the country:
1. Wholesome and Energizing Breakfast - (Anna Pinto, Delhi)
* Take one bowl of Kellogg's Corn Flakes
* Add one cup milk and one tsp honey to it
* Now put in one tsp flax seeds, one tbsp raisins and two almonds (soaked and cut).
* Finally, add half cup of mixed chopped seasonal fruits like banana, guava, apple and other fruits to your liking.
* Mix well and relish.