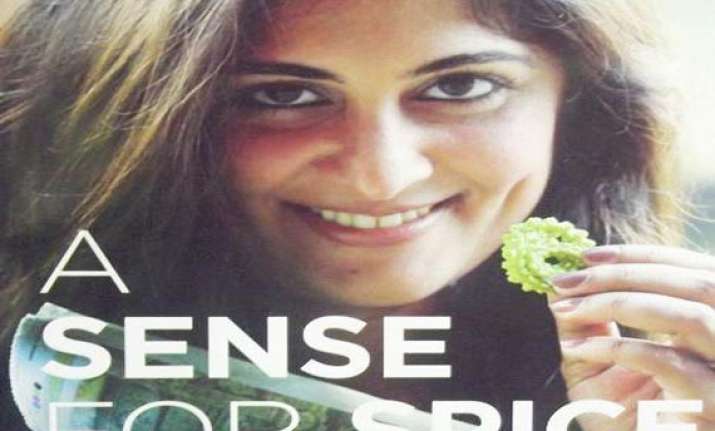 New Delhi: When actress Tara Deshpande Tennebaum conceived the idea of a cookbook, she first tried to contemporise a tattered manuscript of her great-grandmother's recipes but finally ended up with a delightful tale of food and family across three generations and a study of Konkani
cuisine and culture.
"A Sense for Spice" takes the reader from the washed plains of the Konkan coast to fishing villages in Karwar to mango plantations in Ratnagiri and chilli gardens in Goa to metropolitan Mumbai.
"It was on a bench in Boston Common that the idea for 'A Sense for Spice' was conceived. Armed with crumbs for my squirrel friends and a coffee for myself, I attempted initially only to translate and contemporise a precious, tattered manuscript of my great-grandmother's recipes, from Marathi to English.
"But of the many literary projects I began in recent years, this one has changed the most. It grew indulgently into the story of a childhood in family kitchens and then into a study of Konkani cuisine and culture. I embarked upon a journey of discovery that led me through the monsoon-washed plains of the Konkan coast, fishing villages in Karwar, mango plantations in Ratnagiri and chilli gardens in Goa," Tara, who lives in Mumbai and New York and is working on her first novel, says.
The book, published by Westland, is at once an introduction to Konkan cuisine and a fast-paced story of a family with a passion for good food and good times.
As India modernizes furiously, the author captures the fading way of life of the idiosyncratic Konkan diaspora, a complex of uniquely tolerant cultures with quirky and mysterious histories. The community and its food are brought to life through both her grandmothers' meticulously recorded recipes, some dating back to the 1800s, all adapted to suit modern kitchens.
"A Sense for Spice" is Tara's second book after "Fifty and Done", a collection of short stories and verse. She has acted in movies like "Iss Raat Ki Subah Nahin", "Bombay Boys" and "Style".