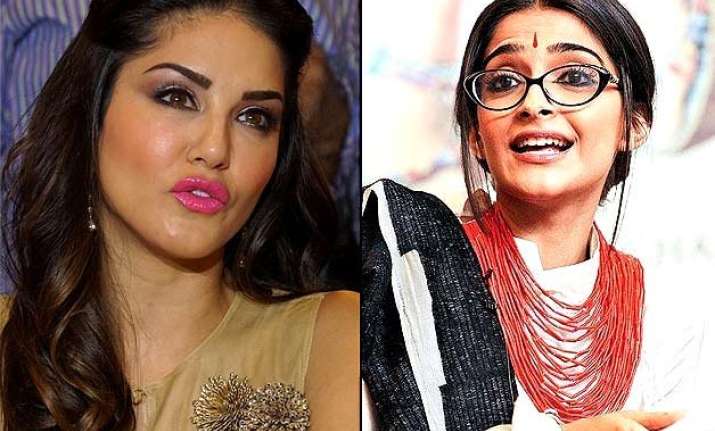 I would never 'attempt' to wear what  Sonam Kapoor wears: Sunny Leone
New Delhi: Sunny Leone
and her sensuous tactics in upcoming 'Ek Paheli Leela' are no news for anyone. However, what are we going to tell you here now would definitely intrigue you!
In an exclusive interview with IndiaTV, Ms. Leone made sure to reveal a lot about her stylish persona and looks in the forthcoming flick. While she mentioned how much she raved working with the entire team of 'Ek Paheli Leela,' the lady spilled the beans about her stance on fashion and style in the industry.
When asked whom she considers the most stylish in Bollywood, Sunny instantly anointed Kangana Ranaut followed by Priyanka Chopra. "I think Kangana has an amazing style. I think Priyanka has got an amazing style," said the sultry diva.
Further, as she carried on naming, she picked Sonam Kapoor and said that she has got quite a 'courageous' fashion sense. "Sonam has very different style. She wore everything that may be I would never want to wear or that I would attempt to wear. So she is very courageous in her way and she wears all sorts of crazy outfits."
Watch Sunny's astonishing revelations about her fashion preferences here…
Well, it seems Sunny is all in awe for the ultimate fashionista – Sonam Kapoor who can make even a piece of rotten rag look sexy on her.