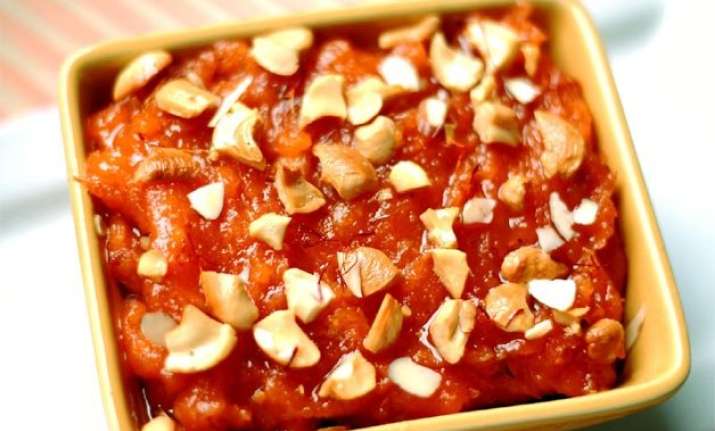 Enough of traditional sweets all the time – the same 'sooji ka halwa', 'gulab jamun' and 'barfi' do not water the mouths any more. Even the kids at home give a scornful look at them.  
But as we know that most of the junkies are found adulterated these days and when it comes to the sweets made at the sweets corners, we know how ultra-hygienic and affordable they all are! (Hope you are able to read between the lines!)
So, why not give a contemporary twist to the traditional dish! Let's take our traditional 'sooji ka halwa' and make it appealing by blending it with strawberries. Your mouth must have already started watering while imagining the taste – slightly sweet and slightly strawberry! Yes, you got it right!  
Here's the recipe –  
Ingredients –
1) Strawberries – 100 grams
2) Semolina (sooji) – 100 gram (1/2 cup)
3) Sugar – 100 gram (1/2 cup)
4) Oil – 100 gram
5) Cashew Nuts (kaju) – 6-7
6) Almonds (badaam) – 6-7
7) Raisins (Kishmish) – 1 small spoon
8) Pistachios (pista) – 10-12
9) Cardamom powder (Elaichi powder) – 4
Time Consumed – 40 minutes
Recipe –  
1) Take the strawberries, remove the sticks, wash them, cut into pieces and make a puree by blending them in a mixer.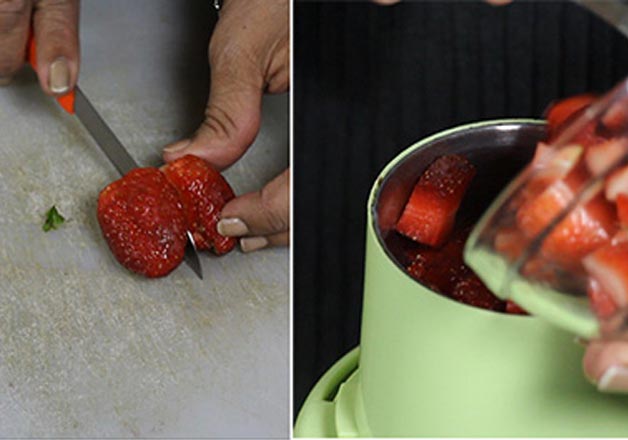 2) Take oil in a pan while leaving a small quantity of it for later use. Let the oil in the pan melt and then add 'sooji' to it.
3)  Keep the flame on low or medium and while continuously moving the ladle, let the 'sooji' turn golden brown.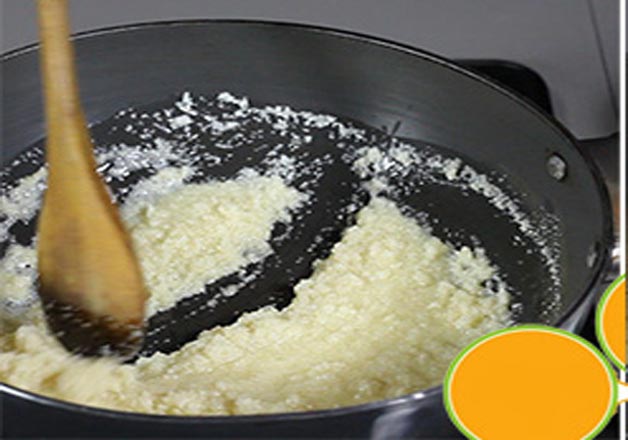 4)  As soon as the 'sooji' turns golden brown. Add 2 cups of water, sugar and strawberry puree to it.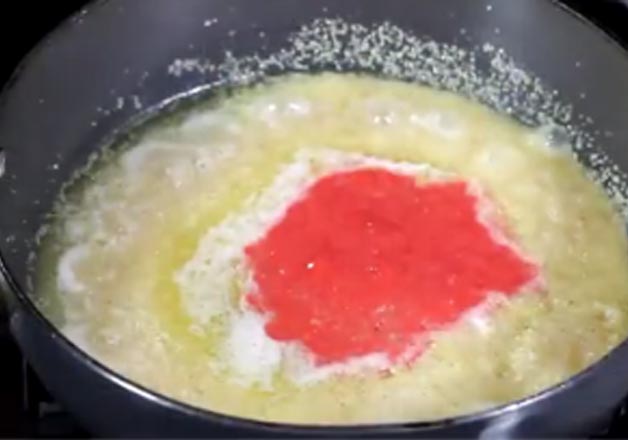 5)  Let it cook till the 'sooji' doesn't absorb all the water.
6)  Cut the cashewnuts in small pieces and almonds and 'pista' in small, long pieces.
7)  Keep moving the 'halwa' with a ladle till the 'sooji' swells and becomes a thick mass.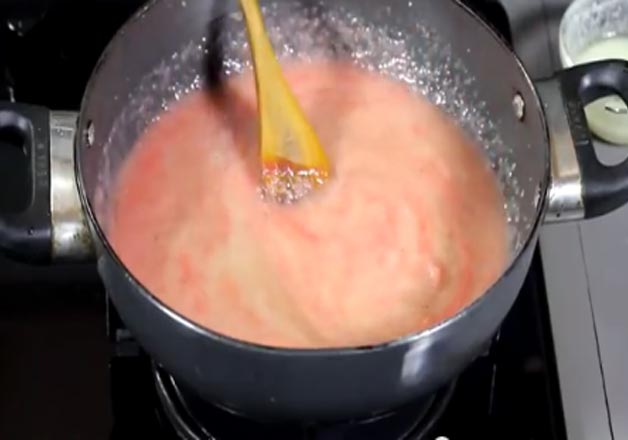 8)  Now add raisins, cashew nuts, almonds and pistachios to it. Add some cardamom powder also and after adding a spoonful of oil, mix everything in the 'halwa'.
9)  The 'strawberry halwa' is ready. You may serve it hot by garnishing it with some more oil and dry fruits.