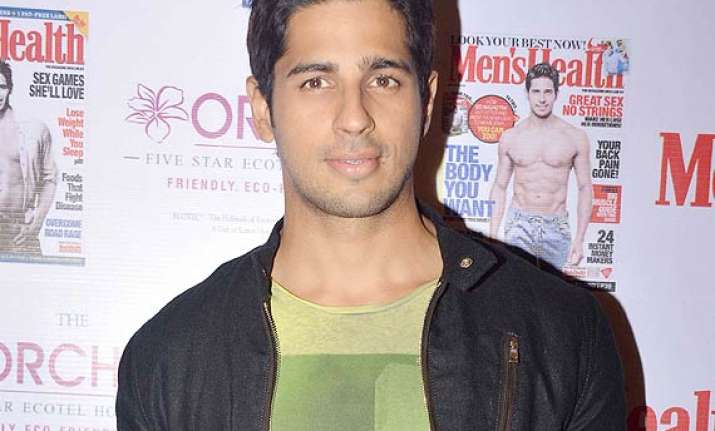 Mumbai: Actor Sidharth Malhotra entered the film industry with a well-done physique with 'Student of the Year' and later further improved on his abs for his film 'Ek Villain.' What is Sidharth's mantra for a fit body?
"I take care of my dinner, I have a light dinner. If you have had a lot of carbs in the day then you can even fast at night. Actually, it takes a lot to look like this. But everyone has their own nutrition patterns. I like red meat more than white meat and try to have it once a week only."
"My workout is zero these days and this is my shoot look. But I was required to look like this for 'Ek Villain' and I had come back from a shooting schedule. So there was just enough time for this photo shoot.