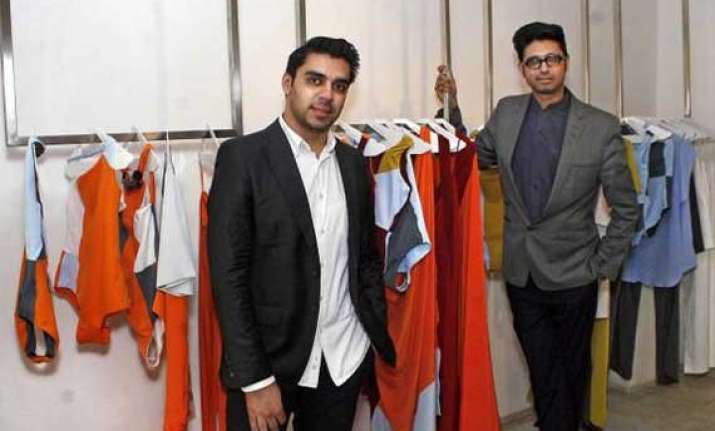 New Delhi: Designer duo Shivan Bhatiya and Narresh Kukreja, who believe that Indian women should "go sexier" with clothes, made the ramp sizzle as they showcased bold bikinis and trikinis on the third day of Wills Lifestyle India Fashion Week (WIFW) spring-summer Friday.
Models in wet hair donning maillots, bikinis and trikinis in colours like sky blue, black and vermillion scorched the runway when they made their bold entry.
If the swimwear made the models look smoking hot, the resort suits - a combination of palazzos and cape - gave them an elegant look.
The collection included fringed dresses, looking beautiful over swimsuits, that can be worn from beach to the bar.
"Women should go sexier and not be conservative. They think bigger bottom women don't look good in such swimsuits, but that's not true," said Narresh.
If the designer duo's collection made the attendees saunter around in sun at a resort - at least in mind - Nachiket Barve's show made them travel to Africa.
Fascinated by the continent, Barve came up with the "Kalahari" collection, which didn't consist of typical tribal wear but a range spanning front slit skirts, palazzos and more.
"Africa is rich in art and craft. I wanted to make my collection relevant," said Barve, who doesn't want his creations to find a place only in galleries.
He made use of Shoowa and Kuba textiles of Congo in the form of hand embroidery and beading. The beaded corsets of the Dinka men were translated with wooden beaded embroidery on dresses.
Inspired by sand, sky and sun, the colours of the garments made using fabrics like tussar silk, chiffon, organza and chanderi, also had a desert feel.