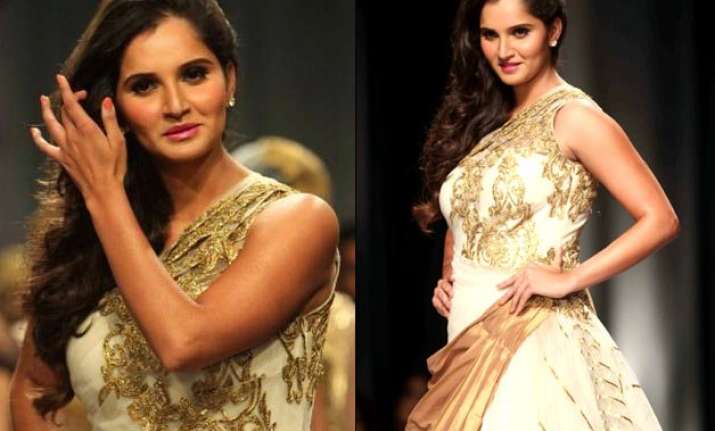 Mumbai: Indian tennis ace Sania Mirza, who clinched her first women's doubles Grand Slam title earlier this month, will dazzle on the ramp of the India International Jewellery Week (IIJW) 2015 as the showstopper for Moni Agarwal.
She will showcase Agarwal's royal and exquisite Zohrakshi jewellery collection.
Confirming this, the designer told IANS: "Zohrakshi is my expression through ornaments. Our ethereal jewellery line is all about today's woman, elegant yet restrained; classic yet forward; empowered yet subtle. And Sania perfectly represents all of these."
The collection represents flowers in re-imagined, re-structured and re-invented in ways to create statement pieces.
Agarwal is excited to show her work on the stage.
"I'm a part of IIJW every year and I'm very excited to present my collection Zohrakshi this year. It is a wonderful platform for designers like me. I can express myself best at this event and I'm thrilled for the big day."