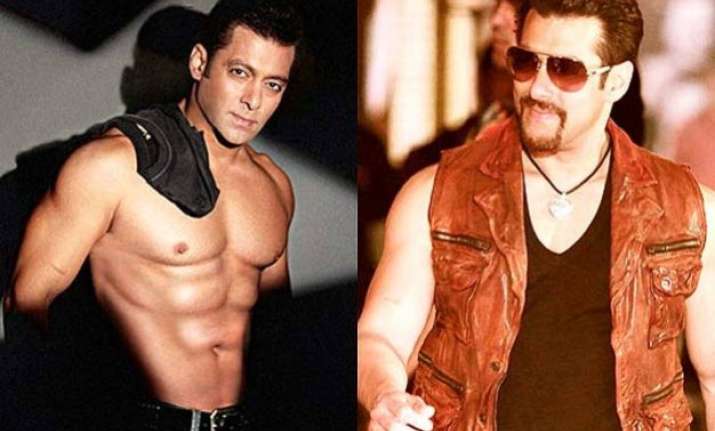 New Delhi: Salman Khan is undisputedly been the King of Bollywood in terms of style and fitness.

The man has indeed proved a point by constantly experimenting with his looks with success each time. We already know whatever Salman dons becomes a trend; his looks, be it in 'Tere Naam', or his portrayal of typical U.P policeman in 'Dabangg' and adding latest to list is his moustaches in 'Kick'.

Being the first Bollywood hunk to go shirtless of his league; Salman Khan went on from being bald to bare his six-pack abs. Time and again Salman Khan is seen improvising his characters' look.

Salman Khan came off as a stylish boy from the moment he started off in Bollywood. Those were the days when Salman had a lean and athletic body. And yes, his body hair did not stop him from becoming the sensation that he did.

Here are some style statements that Salman Khan has made throughout his journey in the Hindi film industry.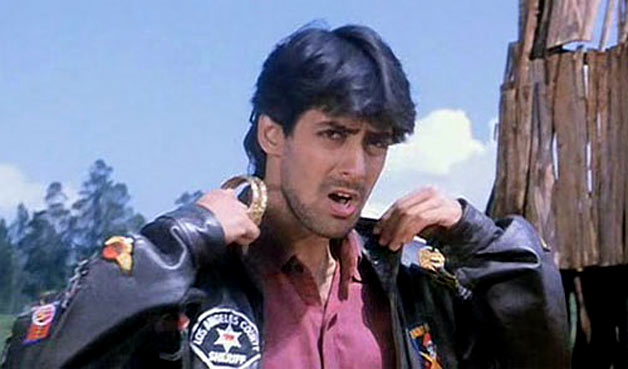 Salman flaunted his lean body through in printed V-neck vests that became an instant hit the youth.

 His leather jacket from 'Maine Pyaar Kiya' too did the magic; and a trend was born. Salman's next stint was 'Hum Aapke Hain Kaun', a clean-shaven guy playing Mandolin to win his lady love's heart.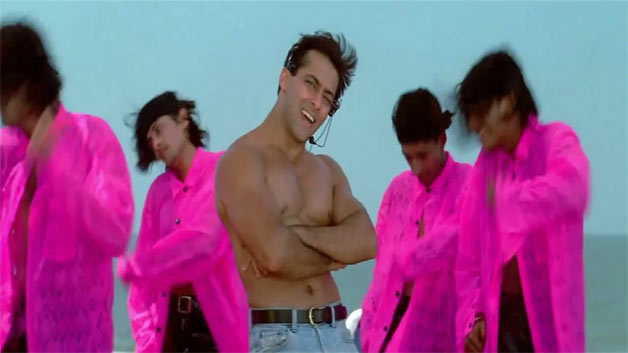 The 'O O Jaane Jaana' phase catapulted Salman to unprecedented heights. He became the shirtless wonder and the bare chest Salman became a rage all over the country.

 Forget Shah Rukh Khan, John Abraham or Aamir Khan, it is Salman Khan who is and always will be the best shirtless star.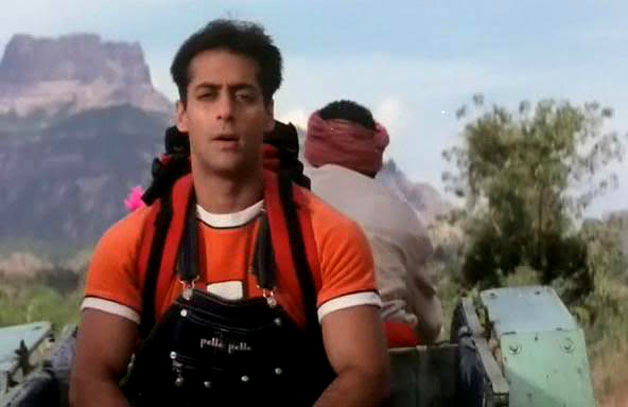 He was the first male superstar who dared to wear dungaree not just in movies but in public events too.
 It was in the movie 'Pyar Kiya To Darnaa Kya',  Salman was seen wearing dungarees and when this muscular man step down in this attire million hearts melted due to his cuteness.

Salman's style is always been praised and followed by many.