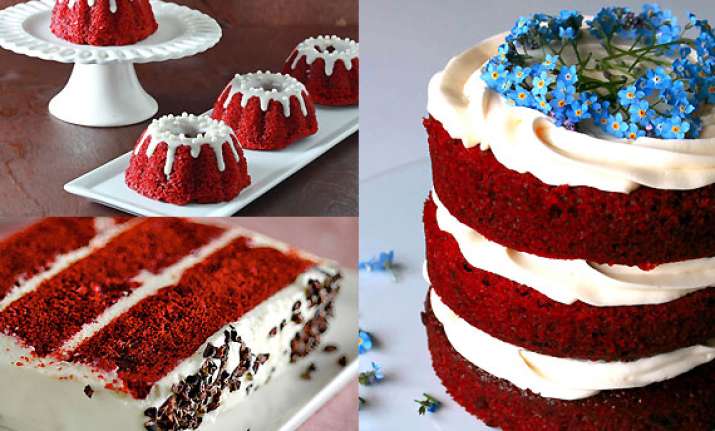 Red Velvet Cake is anyone's favourite given any time of the day. And as the summer heat is scorching hot day-by-day, we bring in to some quick and easy steps to prepare this delicious cake
Sitting by the window of the home, enjoying the beautiful summer morning and sipping those beans coffee, and suddenly you urge to have something sweet.
We often prefer to have the cake ordered but the same time we are missing out on the fun of preparing it too.
Take a look...
A red velvet cake, with a dark red or a bright red colour, is usually prepared as a layer cake topped with a creamy vanilla icing or mostly with cream cheese icing.
The reddish-brown colour of the cake was originally from a reaction of the cocoa powder with an acidic ingredient such as buttermilk. However, red food colouring is often added these days.