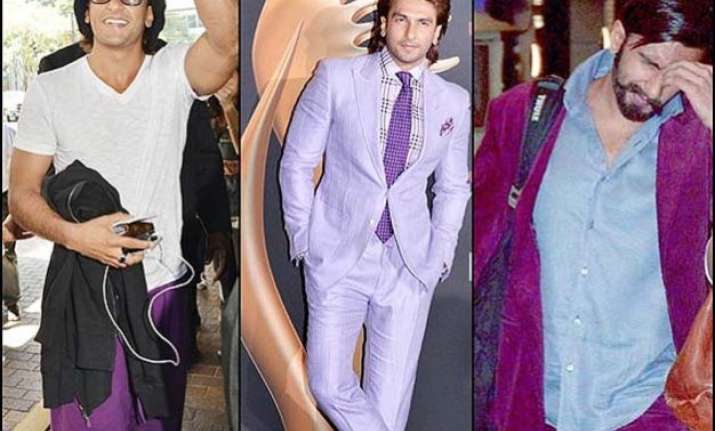 Often we have seen actresses flaunting their favourite colour or dress all the time but the handsome hunk from Bollywood, Ranveer Singh too is not far behind showing his love for a particular wardrobe choice.

Ranveer Singh has been spotted is his big time craving to sport the colour 'purple.' The actor who has time and again proved that he is amongst one of the best dressed actors from the industry and whatever he wears becomes a style.

As he steps out , he carves a whole new definition of fashion and style. Well, this is the main reason why is he ruling myriads of hearts!

Though everything suits him very well, the mystery of 'purple' is still unsolved. Is it Ranveer's favourite colour or he is being superstitious behind the colour 'Purple'? Whatever the reason be, his well toned muscular body and enviable charm makes everything looks marvelous on him.

Ranveer Singh, the actor with a truly rocking persona and chirpy attitude and while his over-charged mood always makes for his presence, there is something else too that added up to the actor's charm.

And when it is about a particular colour, questions are bound to pop-up!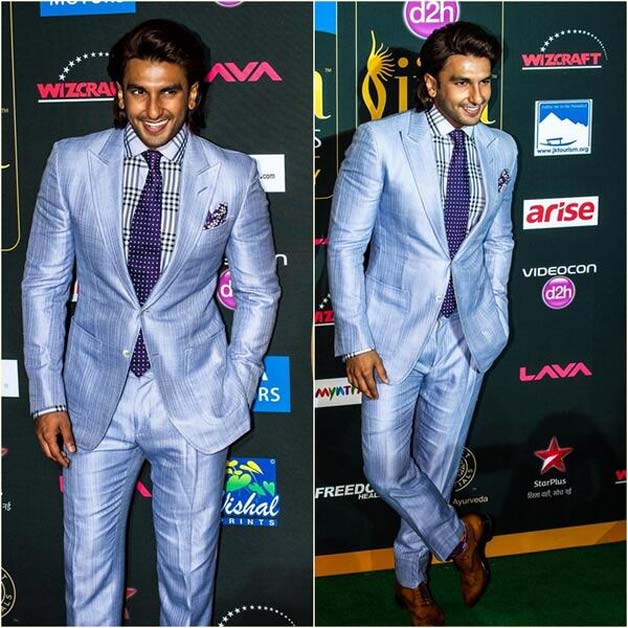 Ranveer Singh donned a purple suit when he walked the green carpet of 15th IIFA Awards 2014. The actor looked voguish and grabbed all the attention.
Even at the time when Ranveer was leaving for IIFA, he was spotted wearing a purple harem pants. From colour to style, everything suited him very well.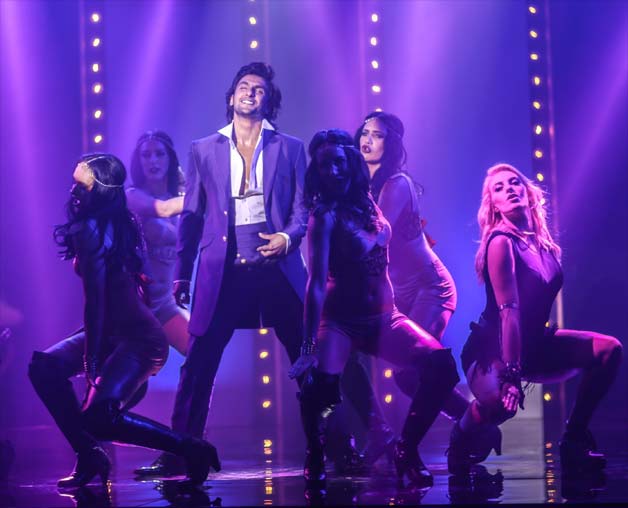 The actor was also seen sporting a purple attire for his much awaited durex ad. Surrounded by girls, Ranveer flaunts his well-toned body in a purple blazer.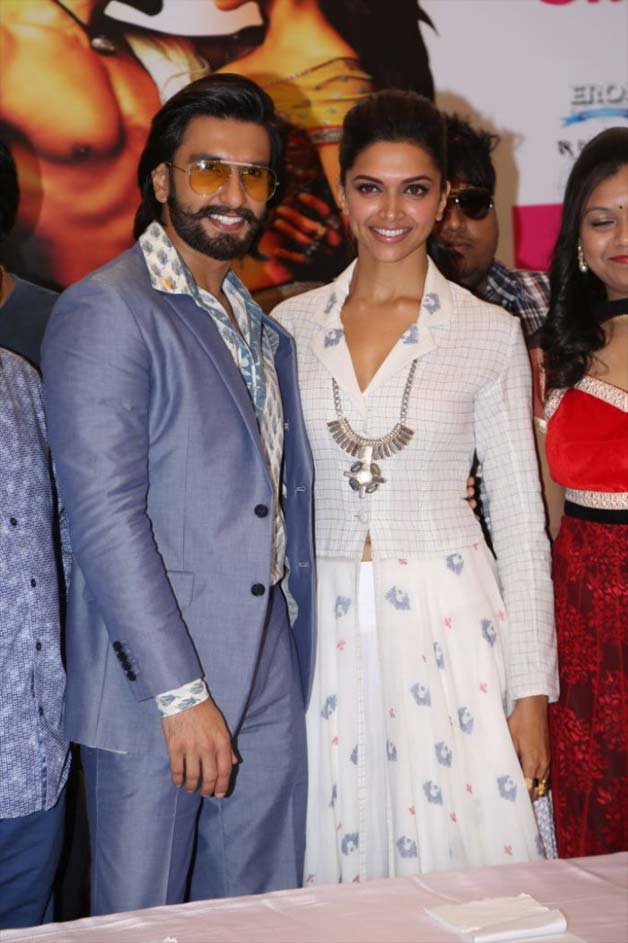 Apart from these events, the actor was seen exhibiting purple coloured attires while promoting his movie 'Goliyoon…Ram-Leela.