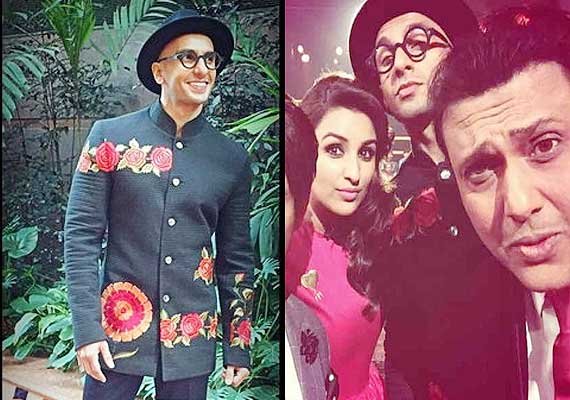 New Delhi: Ranveer Singh is undoubtedly a tremendously talented actor but what also sets him aside of the entire available lot of the actors we have in Bollywood is his daring sense of fashion.
Time and again we have been writing about how this man has turned all the accolades for unique style towards himself. And once again, the man with ever-so-charming persona has flaunted a fashion statement which is surely not everyone's cup of tea.
At the recently held promotional episode for his Parineeti Chopra starrer Kill Dil at KBC 8, Ranveer went for yet another distinct choice of wardrobe.
Wearing what encountered a grey coloured printed jacket by Rohit Bal with a similar shade of trousers, Ranveer gave a rather 'hatke' appearance.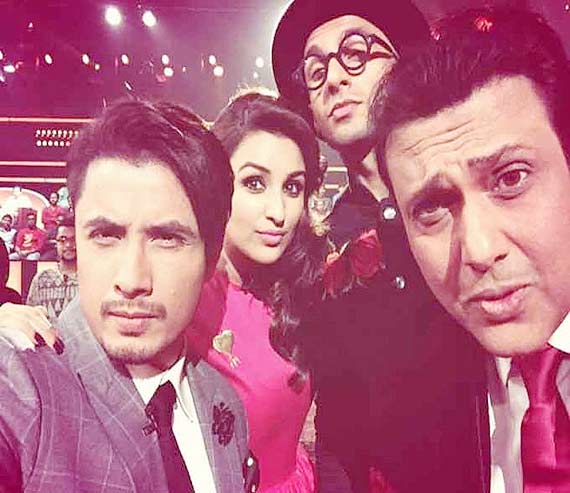 The jacket had giant prints of flowers and Ranveer complimented his entire look with a black coloured hat (probably to hide is bald look for Bajirao Mastani).
As if this wasn't already enough, the chivalrous 'Ram' of Bollywood even coordinated a black pair of shoes again with flowery details over it.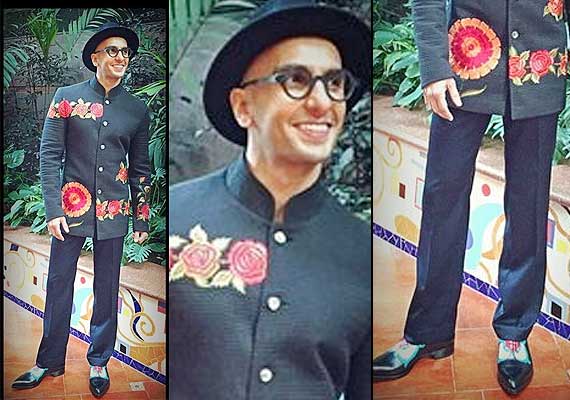 Now donning flower with such grace is something that we have seen only ladies doing wonders with.
Though we are aware that we can expect everything unusual with the presence of this man called Ranveer Singh, every time the actor steps out of his abode, he surely thrills us.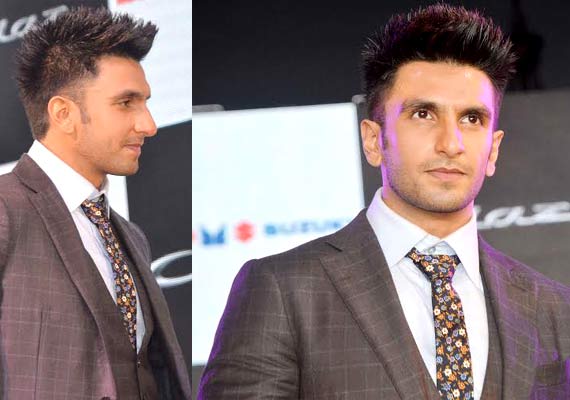 Just for a quick recapitulation, the Gunday star even went for a busy printed floral tie at the recently held launch and we instantly noticed a great pick of unique fashion through that appearance too.
Forced of being spellbound, all we can say is kudos to Ranveer for going 'out-of-the-league' and give us a fresh something to cherish as trending fashion!
P.S. Ranveer's styling at the particular episode of KBC 8 was done by Nitasha Gaurav.