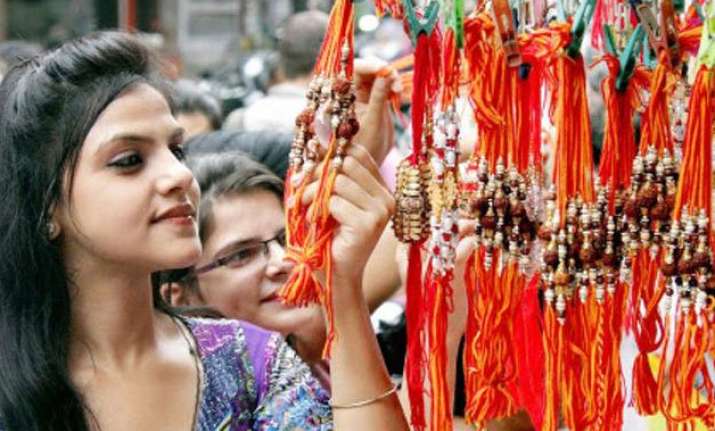 New Delhi: The young generation today is not merely satisfied with things of pleasure or purpose. With the emergence of social networks, they also wish for things that are photogenic.
The trend of uploading selfies and pictures has given yet another dimension to otherwise emotional situations like the festival of brothers and sisters, Raksha Bandhan.
Nowadays, brothers do not just want their sisters to tie a thread which reminds them of the beauty of their relationship. They also wish to wear something that is trendy and can earn them likes in their social circle.
Similar is the case with sisters also; they like to receive gifts which can be displayed in their respective social arenas as a token of love from their brothers.
Quite expectedly, such factors are easily picked up by manufacturers and used to promote new varieties of products. For example, this time new trends have emerged in rakhi threads.
It is not the first time that a new trend has emerged in the festival. In fact it keeps on changing every year. For example, this time we have expensive rakhis made from gold and silver also. One can always think of sending these as a gift to cherish to a brother who is settled at a distant place.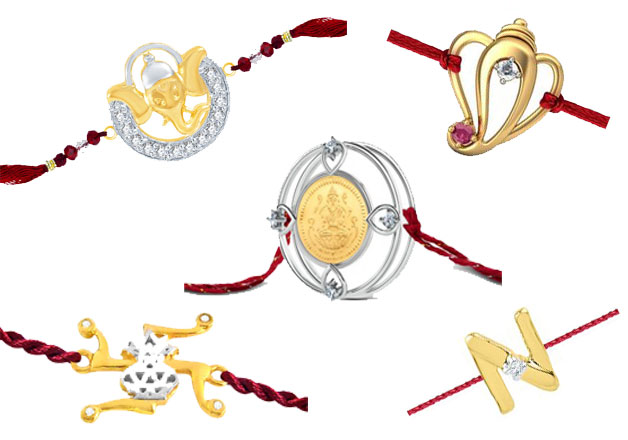 On the other hand, there are also rakhis for kids with different kinds of cartoons embossed on them.
Kids love cartoon characters on the 'rakhi' threads or something which is creative and funky.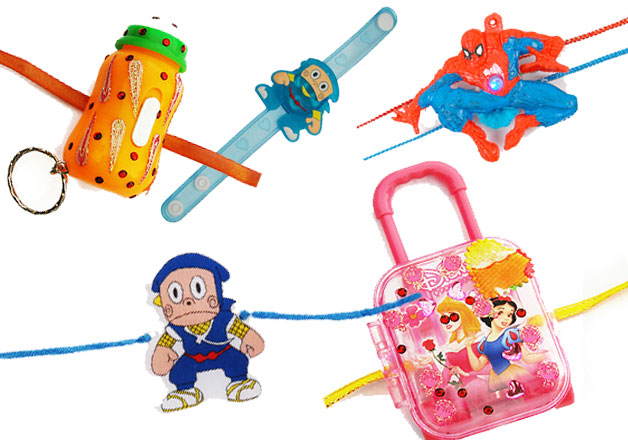 There are of course many other types of rakhis available in the market. These vary from simple colourful threads of Rs 10-15 to something as costly as Rs 500.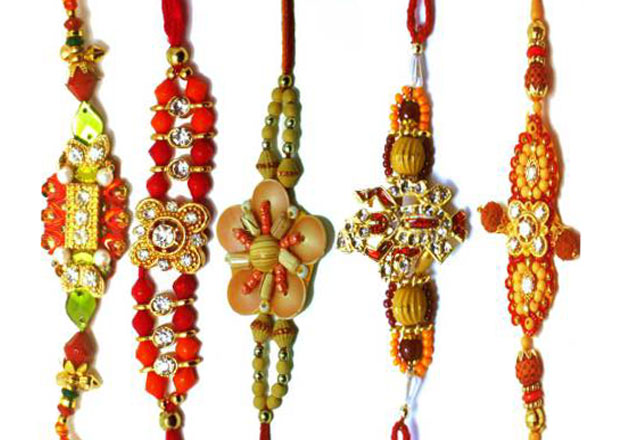 Indeed, it depends on what kind of rakhi a girl wishes to buy and also how long her brother wishes to wear it.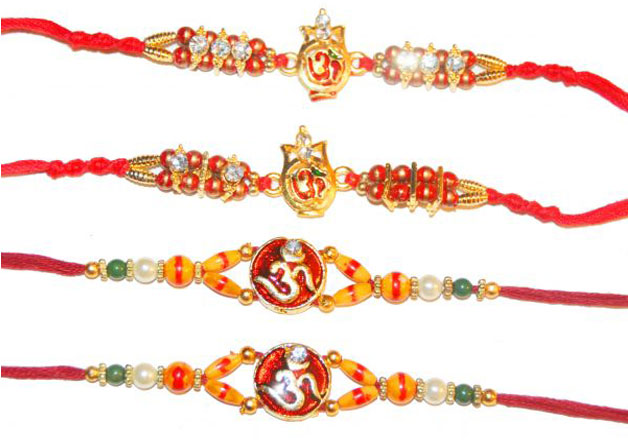 There are several men who keep the rakhi tied on their hands till the time it comes off by itself or its decoration withers away. They cherish the embellished thread as a symbol of the love of their sisters. For such men, their sisters usually prefer rakhis which are simple and long-lasting.