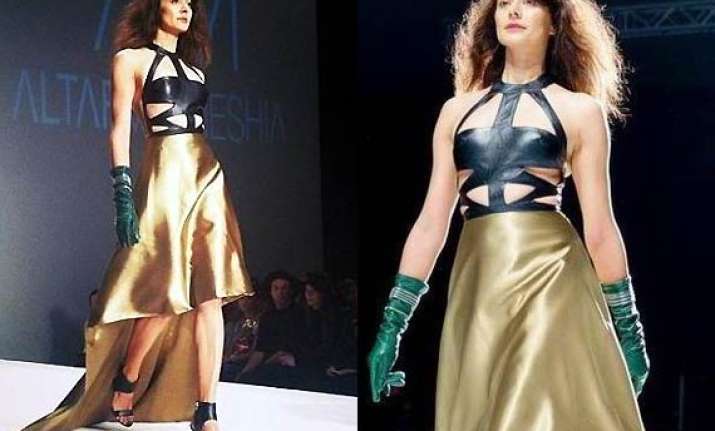 When the world is going gaga over hot models, former Bollywood actress Pooja Batra proved she still got the oomph!
While most of her contemporaries are settled in their married lives, Pooja Batra is busy giving a spectacular kick start to her second innings in modelling career.
Recently at the Los Angeles Fashion Week, actress Pooja walked as the showstopper for designer Altaf Maneeshia leaving the audience asking for more.
Following a not so impressive stint in Bollywood, Pooja decided to get married and settle down in USA but she had been making appearances at public engagements.
She walked with poise in a stunning black and golden dress with an asymmetrical hemline and long train. She donned leather green gloves as an added accessory to finish off her look.
On being asked about her future plans, Pooja replied, "It is a fantastic experience to be here on stage after such a long time doing the ramp in LA Fashion Week. I am reminded of my modeling days,"
"I have partnered with Ash Gupta one of the most renowned Fashion Photographers in LA to open a company called ARCH Entertainment", she added.