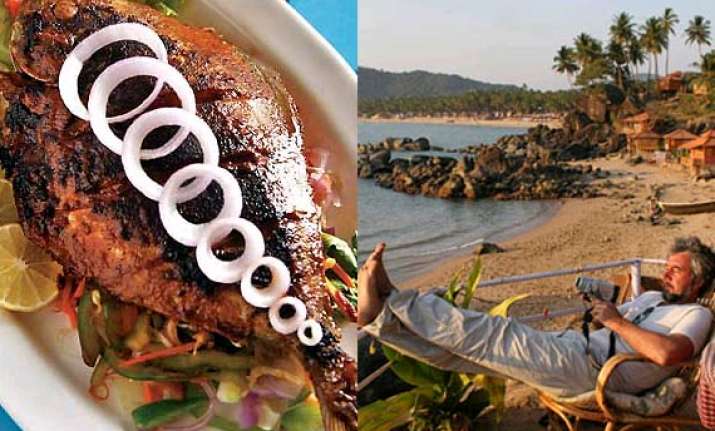 If you ever want to eat the best fried fish in Goa, you gotta do one thing for sure: Head inland away from the sea, away from the fancy beach-belt diners and those beach shacks offering hyped, assembly-line food.
Under clay-tiled roofs, dodging tendrils of smoke in dim light and occasionally holding your breath to avoid breaths reeking of feni, pans laden with coarse flour-coated fried fish sizzle in delight in Goa's taverns.
Near Panaji, Kuttikar Bar lies at the end of a loose-gravel road behind what was once a stone mine. But for sea food aficionados it's a gold mine as far as fresh fish is concerned.
Run by former legislator Krishna Kuttikar, the bar serves some of the best fried fish this side of the river, whether it's filleted Red Snapper, Rock Fish, Bombay Duck or Mussels. But the sweet and sour vinegar-kissed squid rings are the most sought after.
"It's the sweetness of the masala which makes the squids unique here. In most other places it is just hot and spicy," Kuttikar expalined. On most days, getting a seat here can be a problem with the 10 or so tables packed to capacity with binging junior bureaucrats, off-duty policemen, local residents and journalists among others which even includes staffers from the chief minister's office. (Kuttikar Bar and Restaurant. San Pedro, 8 km from Panaji)