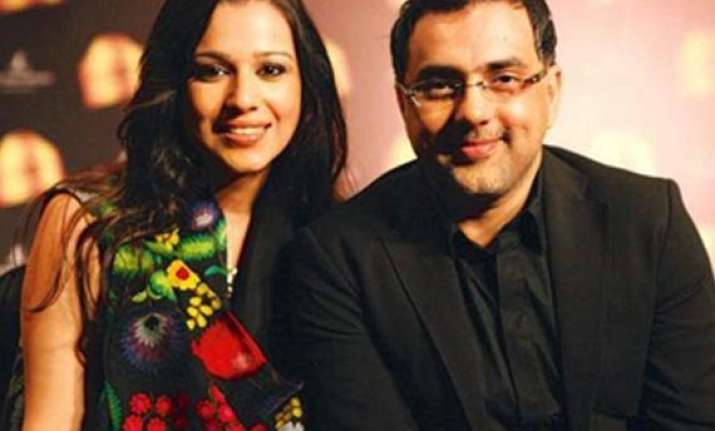 New Delhi: They're young and they're making it big on fashion runways. After presenting the finale at an esteemed fashion week in Mumbai, designer duo Pankaj and Nidhi brought the best of 'traditional meets modernity' to the runway of the ongoing Wills Lifestyle India Fashion Week.
On Thursday evening, the second day of the fashion gala, organised by Fashion Design Council of India (FDCI), they showcased a collection that brings back yesteryears' craft to the woman of today.
The designer duo joined hands with e-commerce brand Myntra to showcase their spring-summer collection that was titled 'Vintage Closet'. They have used intricate silk threadwork techniques to transcribe the elegance of lace in cape dresses and jackets.
"The collection has been inspired by the time when Victorian era was fading out. The fabrics used in the line were handwoven with techniques that were done in a way to make it look like a lace fabric, but actually it was not," Pankaj told IANS.
"We have used silk threads with a special kind of old world beadwork to give a magnified appearance on the cropped tops and shifts. A lot of applique work was done on the surface too. The clothes were made with lot of love and as an attempt to bring old age craftswork to the modern women," Nidhi added.
The designers have used lot of organza, silk organza, double jersey, textured jersey on figure higging dresses. They say these are comfortable and easy on body.
The runway decoration was also done in a way to add more power to the theme of the line. There were lot of vintage stripes with wall papers of 1980s and 1990s to give an old world charm to the presentation.
When asked about how the collaboration of their label and a brand like Myntra, is going to help the Indian fashion industry, Pankaj said that "it goes hand in hand".
"I think e-commerce brands can't survive without designers and designers can't survive without them. It's exciting to see such a collaboration because they are pushing our names to thousands of households, which is otherwise not possible," said Pankaj.
This is the first time brand Pankaj and Nidhi has associated with any e-commerce company.
"Never in the past have we collaborated with the e-commerce space. It's the first time for us. Earlier, designers were selling 10 clothes in one boutique, but I think everything is going to change rapidly with the likes of Myntra," he added.