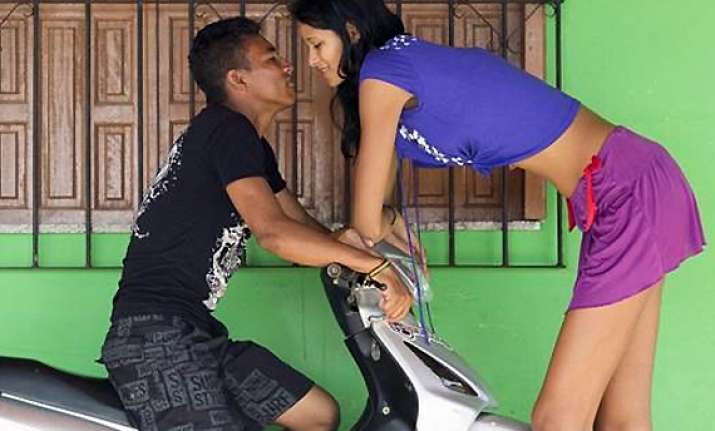 Have you ever heard the phrase 'Falling in Love'? Here's a love story about a couple, where the girl literally has to fall down for his guy.
Yes you read it correct. The girl in love stands tall at 6ft 8in, while her lover is 5ft 4in.
This would be the 'World's most imbalanced-cute Love Story'.