Follow us on New Delhi: Now that tomorrow is September 17, the birth date of present Prime Minister Narendra Modi, talking about 'birthday cakes' is one of the best things to do.
Seeing the popularity graph of PM Modi in the country, the celebrations this year were expected to be lavish then ever before. But owing to the devastating floods in Jammu and Kashmir, PM has urged the countrymen and supporters to not to celebrate his birthday.
The Prime Minister today reached his hometown 'Gujarat' to welcome the Chinese President Xi Jinping, who will be landing in Ahemdabad tomorrow i.e. September 17 (Modi's Birthday) to kick start his 3 day Indian tour.
Well, what if PM Modi will not celebrate his 64th birthday and not cut the birthday cake. We can still take a look at interesting cakes exclusively prepared by NaMO supporters from around the country last year.
I am sure a glimpse of these scrumptious cakes will leave not only yours' but even PM Modi's mouth watering
1. Hindu Muslim Unity Cake
Wish we could see the same in entire country
2. Gujarati Manush Cake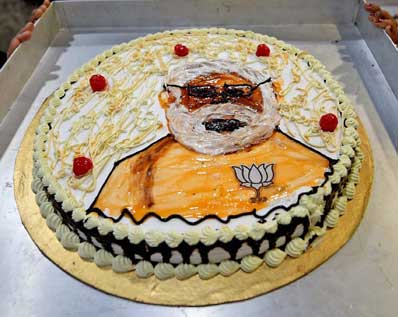 I am sure PM Modi would have been delighted to see this 'home made' cake.
3. BJP Lotus Cake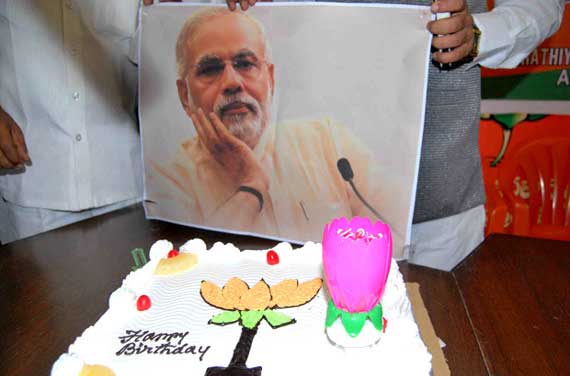 Cake with 'lotus candle' at BJP office.
4. Map Cake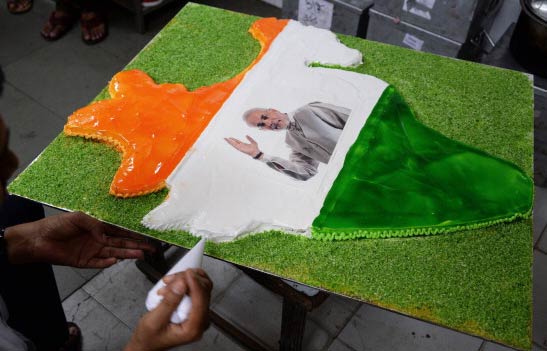 It is an incredible artwork from the baker who made a map shape cake with Narendra Modi's photo on it.
5. Red Fort Cake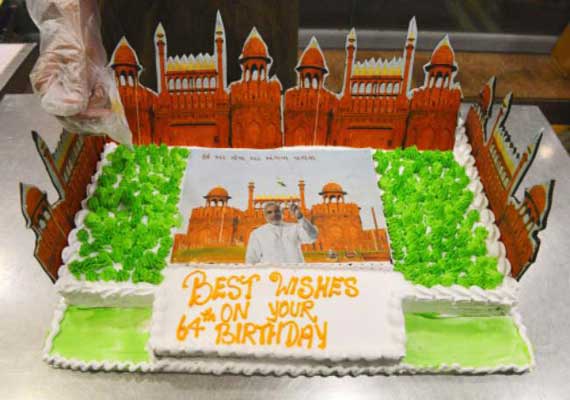 This cake reminds of PM's inspirational speech on Independence Day from Red Fort this year.
6. Hope Cake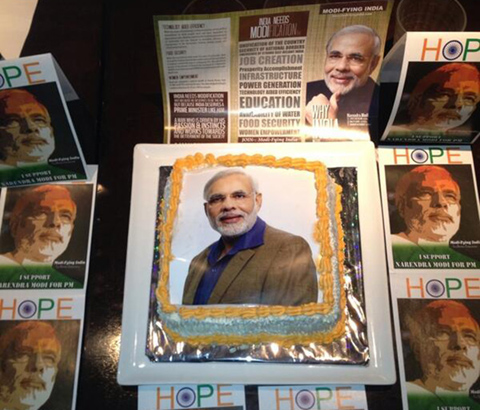 India hopes high from the young PM
7. Choclate Aashirwad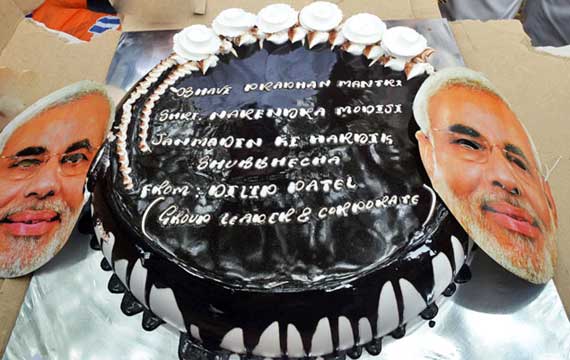 The supporters gave "Bhavi Pradhanmantri" aashirwad to Narendra Modi (then Gujarat CM) via this Chocolate Cake.
8. Sir ji Cake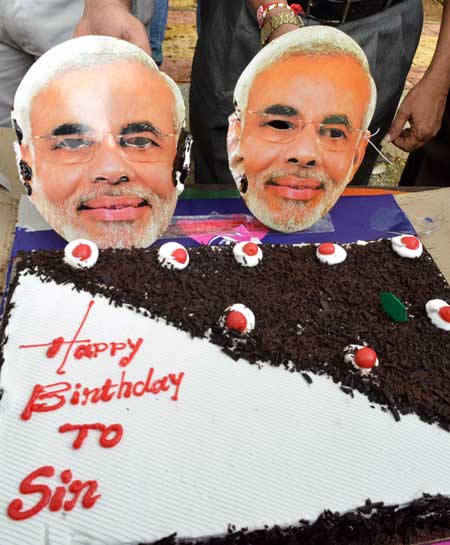 I hope opposition will not present this cake as an evidence to prove that Narendra Modi was the "Sir Ji" in the controversial Gujarat Riot audio tape.