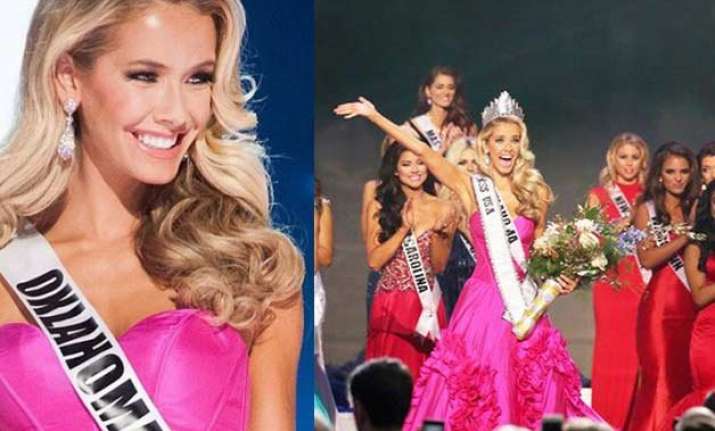 Los Angeles: Miss Oklahoma Olivia Jordan won the title of Miss USA 2015 on Sunday night, succeeding last year's winner Nia Sanchez.
Jordan won the title by pipping 50 other contestants at the annual competition which aired live from the Baton Rouge Civic Center in Louisiana, reports aceshowbiz.com.
The 26-year-old beauty queen, who is a Tulsa native, talked about race-related issue in the United States during the question and answer session.
"We still need to talk about race relations. We really need to work on being an accepting society. No matter your race, no matter your gender. Everyone needs to be given the same rights and opportunities," Jordan said.
Of whom she felt should be the first woman to appear on the $10 bill, she stated: "Well I wish that (Oprah Winfrey) was an eligible candidate. But there are some amazing women in American history. I think Harriet Tubman would be a beautiful example of how far we've been, how far we are coming and how far we still have to go."
At the beauty pageant, Miss Texas Ylianna Guerra was named first runner-up, followed by Miss Rhode Island Anea Garcia, Miss Nevada Brittany McGowan and Miss Maryland Mame Adjei.
As previously reported, this year's Miss USA was plagued by controversy over the pageant's owner Donald Trump's comments on Mexican immigrants. While announcing his presidential candidacy last month, the billionaire said many Mexican immigrants were "rapists" and "criminals" that only brought problems to the US.