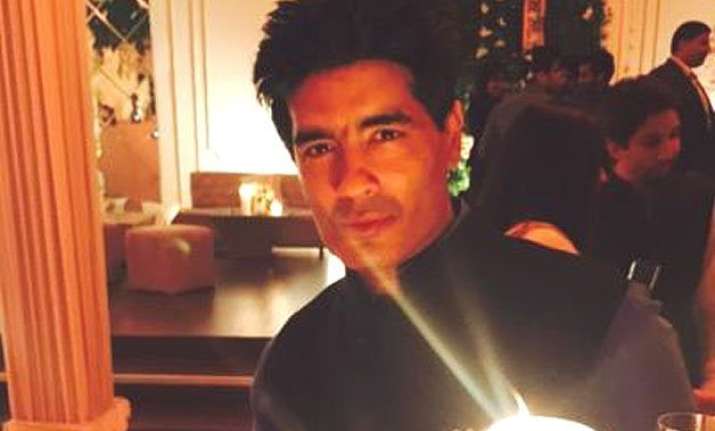 New Delhi: Manish Malhotra's ever-so-anticipated collection at Lakme Fashion Week 2015 was not just the assimilation of a few brilliantly designed creative and a whole lot of shimmer and sparkles.
While we do always love whatever this Bollywood's most favourite designer keeps in his store for us, we also stay on fence about how the man grows such magnificence in his respective work.
Well, let's just try and decode this majestic embroilment revolving around his designs and tell you about those significant things that we absolutely loved about Manish Malhotra's 'The Blue Runway' collection at the Lakme Fashion Week 2015. Have a look!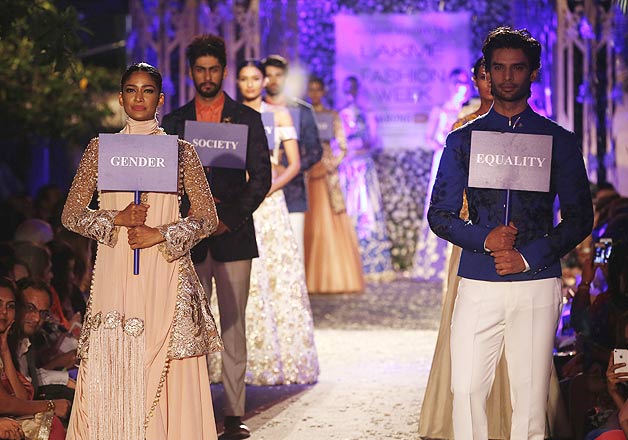 1. It was all in aid of Gender equality and his designs too evocated the same.
Rare do we see menswear embossed with giant flower embroideries and bandhgala jackets over lehengas for women. And Manish visibly went for cross outfit designs and whoa! he stunned all of us quite peacefully.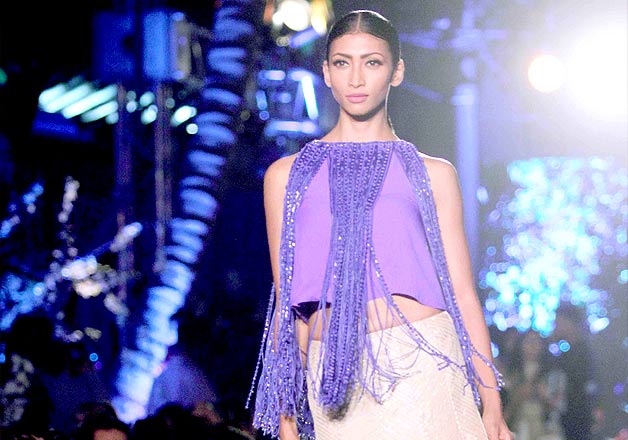 2. Fringes that has everything to do with the pre-90 era or the ones that effectively turns a normal outfit into a costume found place in the designer's collection. Quite unimaginable fringes made the outfits on the runway more-than-intriguing we say!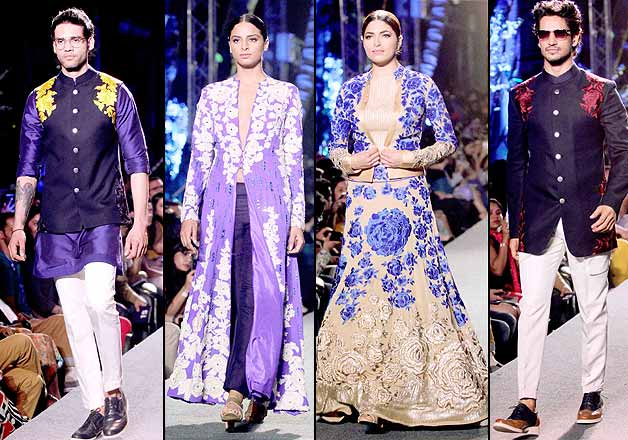 3. The collection this time didn't only support gender equality but also suggested to electrify one's bold self. The hues of dominating blue, shouting purple in the collection elaborated around going out-of-the-box and spilling you own energetic colours even if you are feeling 'blue'!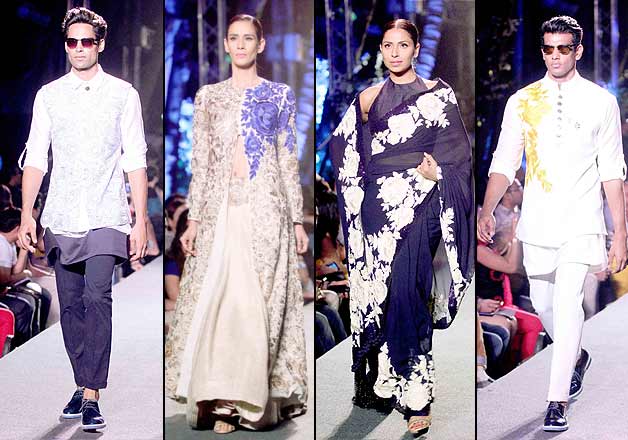 4. The fascinating 3D embroidery of Parsi Gara work in the collection stole the maximum hearts. Coordinating the work with sheer, cut-outs, fringes and crop tops seemed a daring challenge that Malhotra fell at par with.