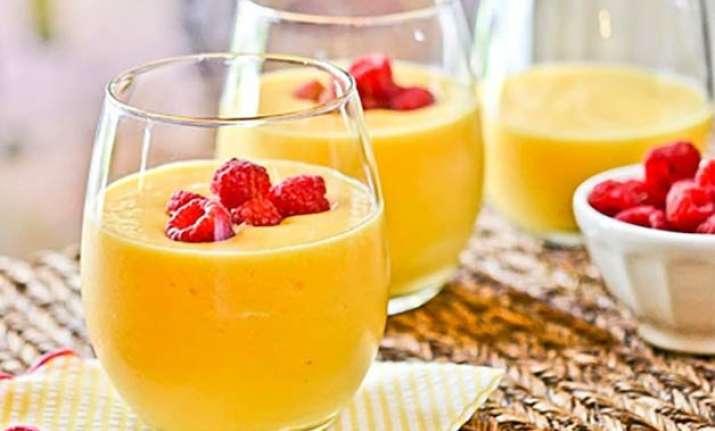 In India almost everybody is fond of mangoes - be it an adult or a kid. As soon as the summer approaches, mango is the first thing that brings a smile on one's face.
For kids, the yummy mango is their all time favourite and they love having it in various forms especially mango shake.
However, serving the same thing almost every day can be a bit boring. So why not give a mango a new twist and make it more enjoyable for kids.
Here we bring to you a simple and quick recipe of Mango Smoothie. This will make kids enjoy summers even more.
Ingredients
Mango
1/2 cup Yogurt
1/2 cup Ice cubes
Method
1. Take half cup of yogurt in a mixie/blender and blend it.
2. Now cut a mango in diced pieces.
3. Take half cup ice cubes along with mango and blend it properly
4. Add little sugar if needed and little milk to get a thinner consistency.
5. Garnish it before serve.