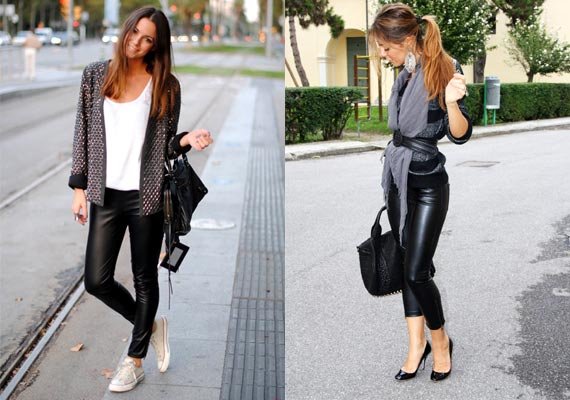 London: Leather trousers are stylish, but the thought alone puts many women off them. Hence it is important to get the styling right for these wardrobe essentials and choose the right fit.
 
Model Kendall Jenner may be just 18 years old, but she seems to get the most out of the leather trousers with a loose fit vest and a necklace. Model Sofia Vergara at 41, still looks amazing in her leather trousers with a zipped up peplum jacket.
 
It's all about styling them to your personal preference and making sure you feel comfortable in them. A slim fitting leather trouser is, without doubt, going to be a lot more flattering than a jogger style, reports femalefirst.co.uk.
 
With the trousers, heels are going to make your legs look a little leaner as compared to flats and will help you carry yourself better.
 
Coming to tops, it's all about considering your body shape, if you want to define your waist with an hourglass figure, try a peplum top or jacket.
 
If you're a boyish shape, wear a loose fitting vest like Jenner, if you're a pear shape try a long fitting tunic that will help to cover your thighs.
 
Also, when you're shopping for the trousers, if you're conscious about a muffin top try to find a pair that sit higher on the waist.
 
When it comes to making your whole self look smaller, pair your outfit with a huge hand bag which will make you look smaller in comparison.