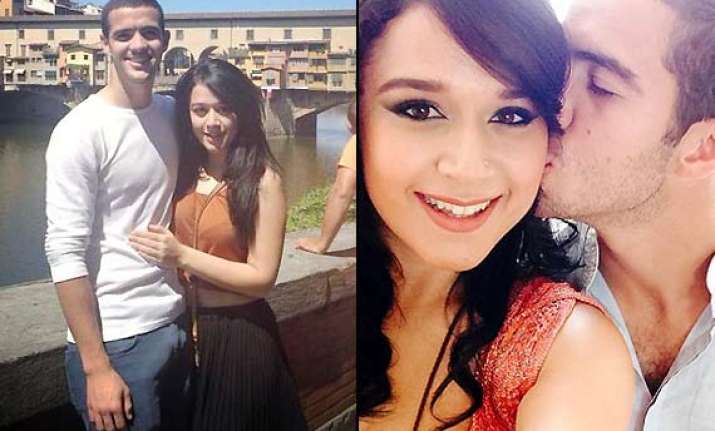 Krishna Shroff have finally come out open about her relationship in the city of love 'Italy'.
In a newly shared Instagram pic the stunning Bollywood star daughter Krishna Shroff is seen standing with her beau in the backdrop of amazing scene at Florence, Italy.
Determined to start up her career behind the camera, Krishna Shroff surely can't resist her love for the same.
She may have not made it official but with her recent selfie it somehow indicates that Jackie Shroff's daughter Krishna does have a cute guy in her life.
Recently the star daughter posted a selfie, where she can be seen kissed (read: on her ears) by a cute (not Indian) boyfriend Spenser Johnson.
The younger Shroff had already made it clear that unlike other star daughters she does plan to start a career in Bollywood but would restrain herself behind the camera.
20-yr-old Krishna Shroff blessed with her mother's iconic beauty and her father's charismatic personality is never too behind when it comes to posing for shutterbugs or even for her own cam.
The sexy star daughter has enough oomph and aura to give any current B-town diva a run for her money.
Her love for herself is clearly seen in many of her 'selfies', take a look....Photos from Krishna's Instagram account