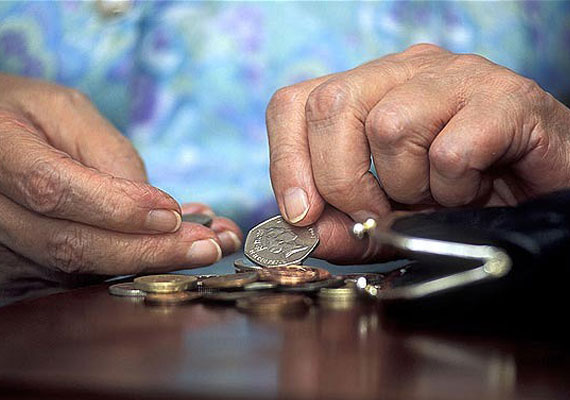 New Delhi: The hullabaloo about the much-awaited Union Budget 2014-15 is over!
Though the Finance Minister tried to give relief to the individual taxpayers is what his party described a ''growth-oriented budget'', he however he didn't do much for other sectors, which were eagerly expecting some relief.
No matters how boring are for you to discuss the big numbers and percentages of budget, this is surely going to affect your day-to-day life. Budget is surely going to hit expenditure and revenue of your family.
The budget is closely followed not just by businesses and markets, but also by common people like housewives, working people and senior citizens.

This is because the budget announces measures that affect every one like tax changes, exemptions, changes in policies and so on.
Starting from most important thing-taxes. The Budget 2014-15 presented by the Finance Minister has raised the personal income-tax exemption limit by Rs 50,000/- that is, from Rs 2 lakh to Rs 2.5 lakh in the case of individual taxpayers, below the age of 60 years.
Exemption limit rose from Rs 2.5 lakh to Rs 3 lakh in the case of senior citizens. Another very important section that was eagerly expecting some sops from the Finance Minister was housewives. 
Arun Jaitley
's major announcements on dearer and cheaper are bound to have a direct impact on the Indian housewives that have been toiling to their kitchen budget in control.
For long, housewives have been economizing on their kitchen expenses, owing to exorbitant prices of essential items, but the NDA government's announcement on packaged/processed food products and edible oil will surely give some respite to them.
FM has something for each and every group. For students and young people, 5  new IIMs and 5 new IITs , four new AIIMS , 12 more medical colleges  with dental facilities to strength education and more skilled work and  medical professionals in future.
Finance Minister Arun Jaitley's budget rings in a huge hike in the cost of cigarettes. The tax on cigarettes and other tobacco products has been hiked by 11 to 72 per cent.
 A pack of 20 cigarettes could now cost around Rs. 300, which had many commenting that "Smoking is now injurious to wealth as well."
 Soft drinks will also be more expensive and so will radio taxi services. The price of mobile phones, cars and jewellery will come down. 
For tour and travel, the Modi government has big surprises in the budget. The introduction of Electronic Travel authorisation (Evisas) to be started at 9 airports will definitely lead to an increase in FTA (Foreign Tourist Arrivals), thus increasing the Foreign Exchange Earnings.
Now take at the look of the things that will affect your family budget due to increase or decrease of prices.
Cheaper
 * CRT television
* LED/LCD TVs especially below 19 inch
* Footwear priced between Rs 500 to Rs 1,000 per pair
* Soaps
* E-book readers
* Desktop, laptops and tablets
* RO based water purifiers
* LED Lights, fixtures and lamps
* Pre forms of precious and semi-precious stones
* Sports gloves
* Branded petrol
* Matchbox
* Life micro insurance policies
* HIV/AIDS drugs and diagnostic kits
* DDT insecticides 
Expensive
*Cigarettes
* Aerated drinks with sugar
* Pan masala
* Gutka and chewing tobacco
* Jarda scented tobacco
* Radio taxi
* Imported electronic products
* Portable X-ray machines
* Half cut/broken diamonds
Most people believe it's a good attempt  to have grassroot level development - health, education, rural  electrification, manufacturing industry creating jobs in order to usher  in the 'achche din (good days)' promised by the BJP in its election campaign.