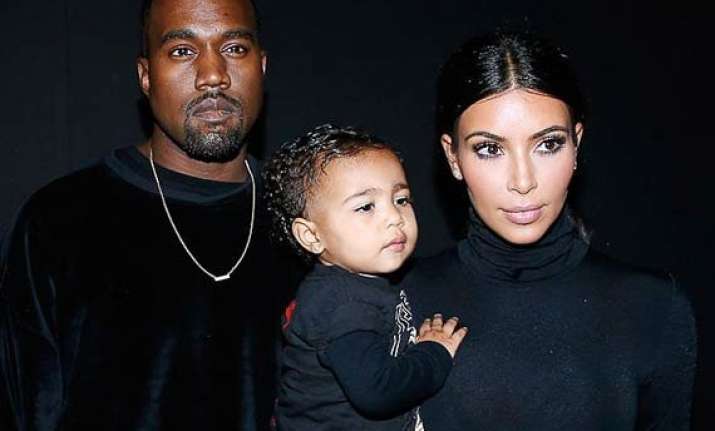 Los Angeles: Reality TV star Kim Kardashian and her husband Kanye West spend a reported $10,000 a month on styling and beauty treatments for their 17-month-old daughter North.
North's treatments include baby massages with organic oil and mini manicure-pedicures, as well as a $2,000-a-month hair dresser, reports contactmusic.com.
"Her hairdresser is also in charge of accessorising and works alongside her stylist to ensure that her hair goes with the look," a source told Heat magazine.
North has her own two-person styling team and the stylist and her assistant also spend around $2,000 a month on designer clothes for the toddler, before customising many of her garments.
"North has a tailor who makes clothes for her, such as mini versions of her mum's designer outfits so she can match Kim. The tailor will often customise clothes too, by embellishing jackets with her name picked out in Swarovski crystals. She even has NW stitched into all her shoes," the source added.
The couple has also arranged for North to have her own 2,000 sq ft wardrobe in their new home, complete with Italian marble floors and her own beauty parlour.