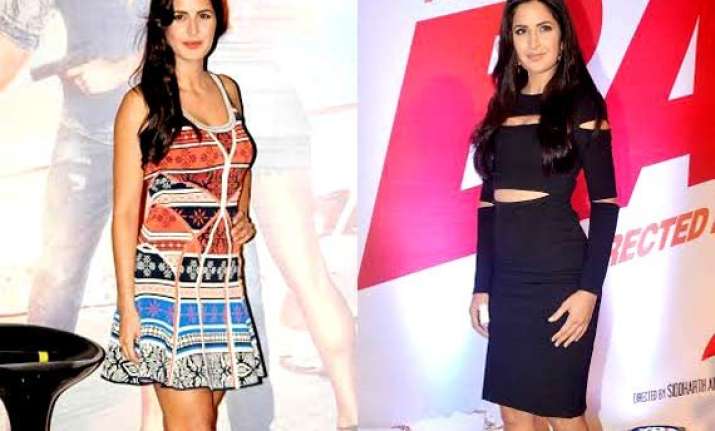 New Delhi: Katrina Kaif, the svelte beauty of Bollywood hogs all the limelight wherever she goes. Katrina Kaif is back in style and is promoting her movie #BangBang in all élan.
Katrina Kaif always makes sure that each of her public appearances is subtle yet classy and fashionable.
The stunning actress raised the temperature high on with many different avatars at various events.  The lady was high on exuberant fashion and confidence.
Bollywood's style icon Katrina is ensuring that her chic style speaks up for her and nothing has swayed her away from flaunting her up-to-the-minute wardrobe.
From tip to toe, she was dressed up perfectly for these public events. The way she presented herself, we must say we have become her fan!
In all her looks, she looked stunning without much effort. A sense of fresh air was engulfed in the ambience whenever Katrina arrived at the promotion of her Bang Bang.
At various events, we saw this charming beauty rocking the stage with her high notch glamour. Let's have a look on Katrina Kaif's different looks for #BangBang promotion.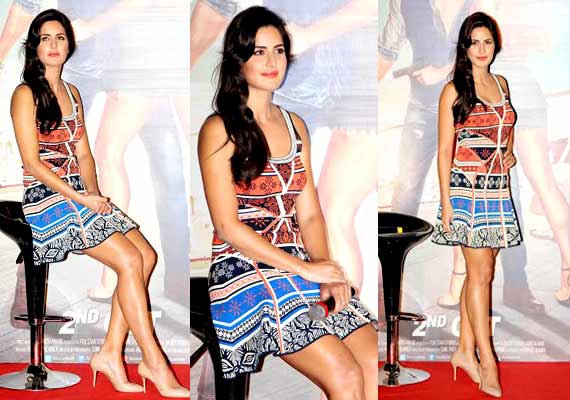 At the launch of #BangBangTitleTrack, the lady seemed prim and pretty wearing a DVF dress.
Adorning a colourful patterned dress, the actress left no escape in looking simply elegant and at the same time stylishly perfect as she interacted with the media.
Accompanying her look were everybody's trusted nude pumps and a dash of orange toned lipstick along with side-swept hair.
Such effortless beauty Katrina spilled at the event that all her ultra-dazzling looks from the film so far appear lacking luster.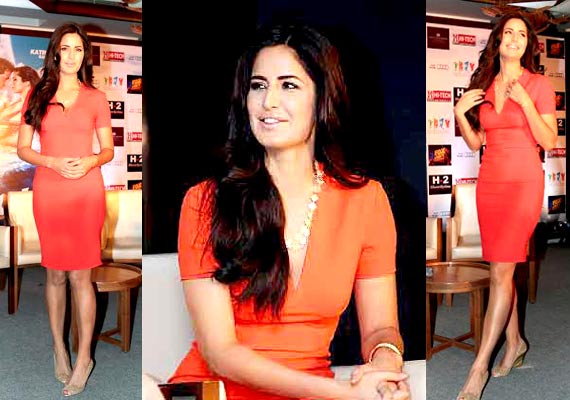 Katrina Kaif yet another stylish appearance while promoting Bang Bang was in a red Stella McCartney fitted dress with gold Aquamarine jewellery and glittery wedges, the actress looked every inch of diva.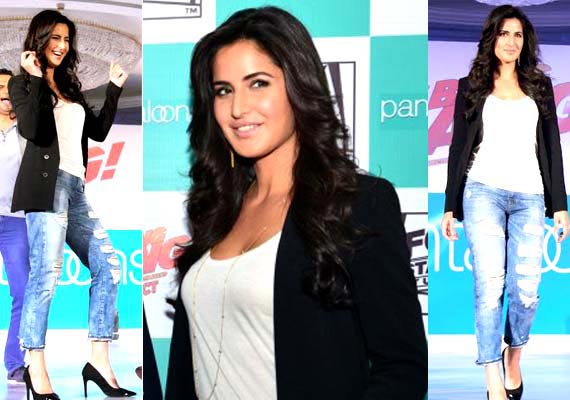 In the event of #BangBang, the lady seemed pretty and perfect wearing a black blazer from The Row with Zara denims.
Katrina, who is always so fashionably high when it comes to give a public appearance, was calm and poised at this event too.
Even in this laid back jeans and boyfriend jacket, Katrina looked so gorgeous and fashionable.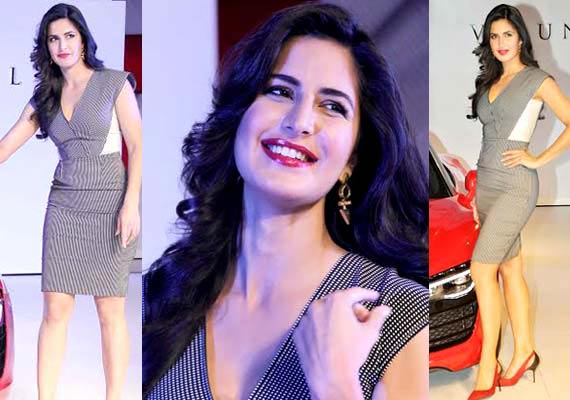 Adorning a Roland Mouret sheath, Katrina attended the launch of Audi Autumn Collection 2015 as for promotion of her film.
A pretty Curio Cottage earrings, Aquamarine bracelets and sling-backs from Zara finished out her look.
With red hot lips and curled hair tousled both the sides, she looked pretty.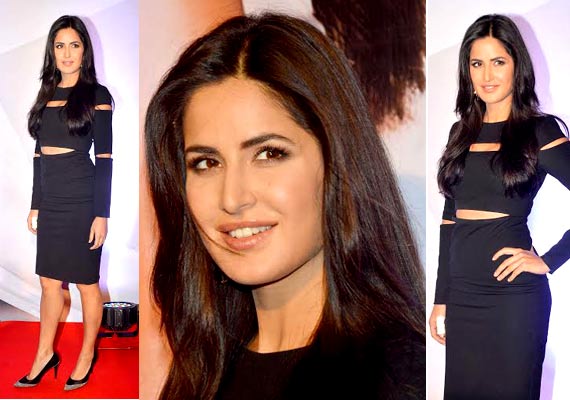 Katrina was seen wearing an Et Ochs body-con dress for the screening of her film as well as at a promotional event.
Keeping her hair down, the cut-outs on the dress looked sexy on Katrina. She finished out the look with Curio Cottage earrings and Steve Madden pumps.