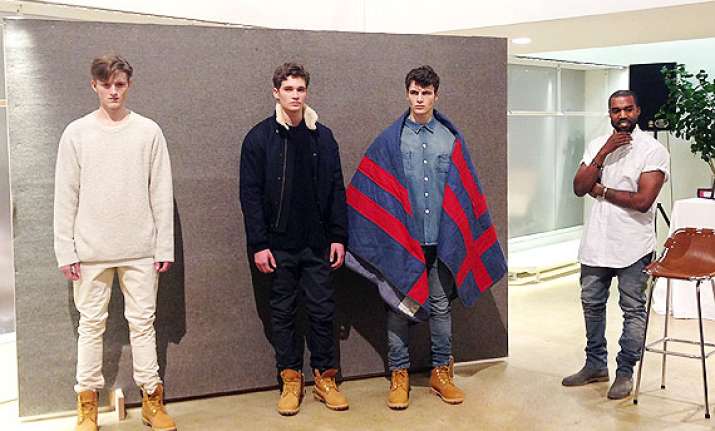 Los Angeles: Rapper Kanye West has debuted his final collection for French clothing brand A.P.C, which includes fur-lined parkas and ski masks.
He took inspiration from military style when working with the brand's founder Jean Touitou to design 14 different pieces which will go on sale July 17, reports contactmusic.com. 
"You know, when you design something, you have to start with something, so that's where we were, at my big archives to start with something," said Touitou. 
"It's not the process for designing a conceptual collection, but that's why when we said we want a parka, it's nice to see a parka from this army, and this army and that army and make your own design of it," he added. 
The collection also includes a black ski mask made from Australian wool. 
"What happened at the end is exactly what he does to his own records ... like when it's something he makes, and ten days before it drops, and then he wants to start from scratch," said Touitou. 
West had first collaborated with A.P.C. in 2013.