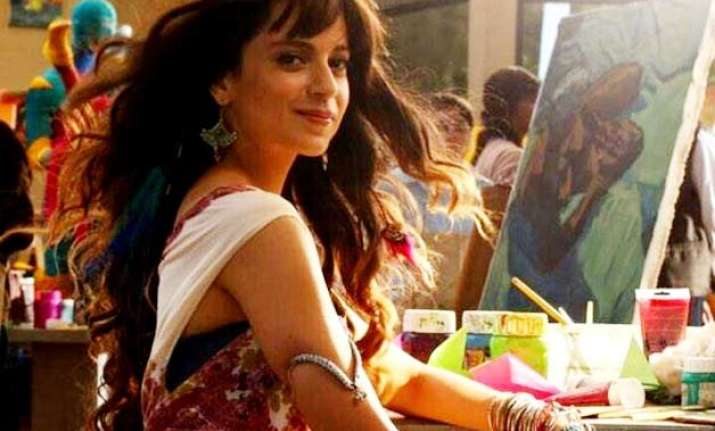 New Delhi: Kangana Ranaut one of the most stylish beauties of Bollywood who is known for her supreme style and dressing taste has got accolades from everybody for sporting the boho look in her latest 'Katti Batti'.
Her look, which was released yesterday, has got everyone talking about her yellow skirt, stack of bangles and her statement scarf. Her soft curls, snake armlet, black metal earrings just add to her funky look. Her bangs are the perfect icing on the cake.
As per the reports, Kangana will play the role of Payal, who is an arts students hailing from an affluent family in Delhi. Imran who is playing Kangana's lover in the film will be her batchmate. The movie is reportedly based on the lines of 'Salaam Namaste' with a twist.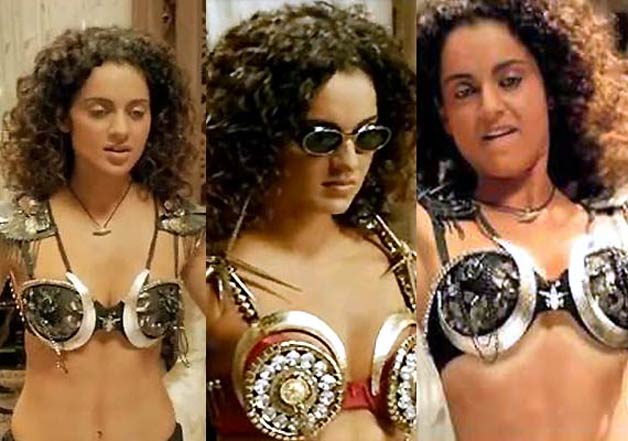 This is not the first time that her onscreen look is being talked about. Her films in the recent past have given her career a new dimension. 'Revolver Rani' though didn't do well at box office but her funky and wild dressing was something that grabbed eyeballs. Embellished jackets, dhoti pants to conical-metallic bras were the highlights of her look in the film. Kangana's ever beautiful curls made her look stunning.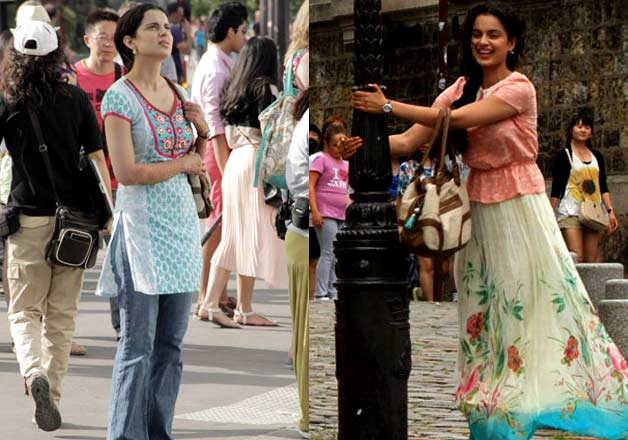 Moving on to her biggest hit of 2014- 'Queen', which saw Kangana sporting multiple looks in the film. Initially she is shown as a Rajouri Garden demure girl who only wears salwar kameez and kurti with jeans. But in the second part of the film she turns into a beautiful swan, who has straight hair and sports a glam chic look with pastel dress, crinkled frocks, pretty blouses, skirts and what not.
The way Kangana has been making heads turn, we hope this time also she sets the new trends.