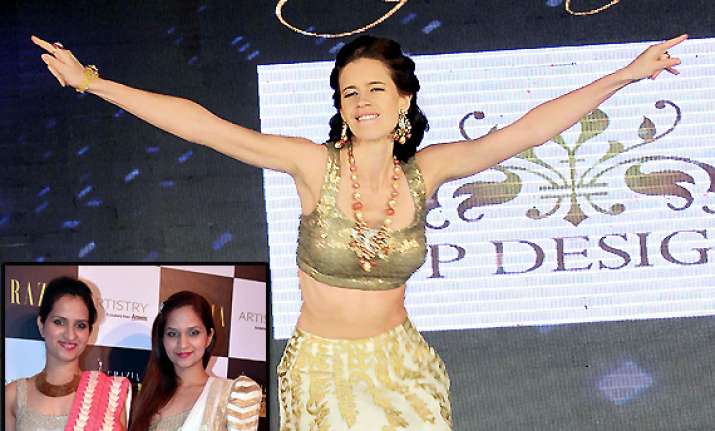 Panaji: Bollywood actress Kalki Koechlin is miffed with fashion designer duo Riddhi and Siddhi Mapxencar after they allegedly called her "mentally unstable".
According to reports, 29-year-old Kalki, who was the show stopper for the designers at the Glamour Style Week 2013 forgot to walk the ramp with the duo. This move of hers angered the designers and they allegedly called her mentally disturbed.
"After a 4hour wait in lehenga, jewellery make up they have the gall to call me mentally disturbed! Riddhi siddhi, dp designers, shame on you.
"I did not walk away from the ramp. Organisers whisked me off and took me to a press area where I was doing interviews praising the designers," Kalki wrote on Twitter.