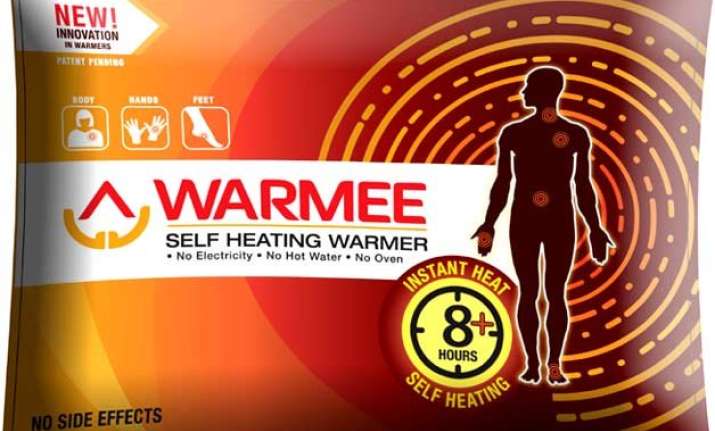 New Delhi: To bring some relief to the people in the winters, Mumbai-based Pantheon PharmChem launched WARMEE, an innovative handy self-heating pouch, a company statement said here Monday.
Priced at Rs.30 for the smaller pack and Rs.50 for the regular pack, the pouch works as an inexpensive method to stay away from the cold.
Ingeniously crafted, WARMEE produces instant heat without the usage of any external heating, electricity or even warm water. Designed in a way to emit heat up to 55 degrees Celsius, all that the pack requires for the user to do is to tear open its packaging, shake it for 15 seconds to activate its warmth and then simply place it in the enclosed regions within one's clothing such as jacket, pockets and socks, the statement claimed.
"The user feels the warmth being generated in less than 15 minutes which helps keep them warm and cozy for straight 8 hours plus aiding in undertaking any activity like jogging, working or even while sleeping," it added.
WARMEE is environment friendly as it is created using non-toxic and non-combustible ingredients such as vermiculite iron, water and activated carbon, which distributes heat evenly through the pack to keep the user warm and cozy. The pouch activates and releases heat, when exposed to air, it said.
"WARMEE was conceptualized keeping in mind the basic human need to have the freedom to enjoy work and leisure despite the cold weather. It is specially designed for those are travelling or living in the colder regions of India or abroad for work or fun," said Hiren Vora, director, Pantheon.