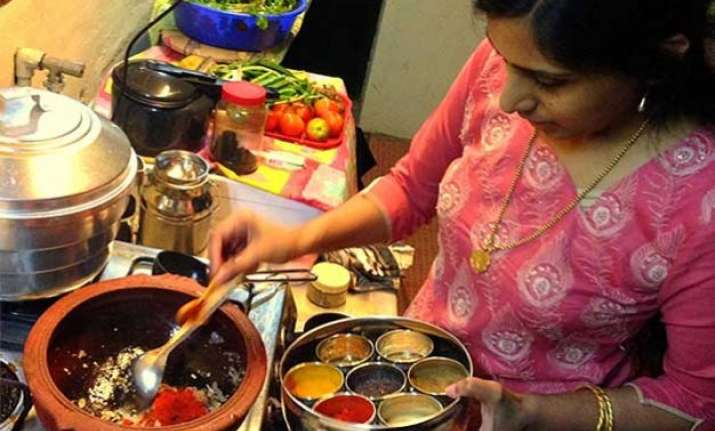 Diabetes is not a disease but a condition in which a body shows signs of high blood sugar level. And when our loved ones seem to acquire diabetes, it gets tough to keep them away from their favourite sweets for their health sake.
Although, we find it easy to constantly remind them of their sour-tasting medicines and insulin shots. With necessary precautions, timely medicines, regular exercises and diet check, we can help them overcome this battle.
Now they need not avoid sweets or delicious dishes! Diabetes patients, too, can enjoy food of their choice with a dash of healthy moderation. Here are recipes which can lower your sugar levels and heighten your taste buds together: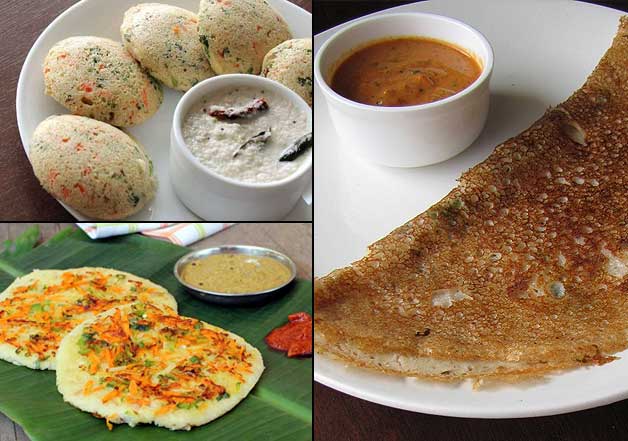 Image: SuperYummyRecipes,Uma culinary world, SailUsfood
Oats Dosa/Upma/Idli
The slurping South-Indian dish is one of the easiest to make and when prepared with Oats it can get a clear green signal to your daily diet! Now you can eat your heart out!
Basic ingredients:
Oats - 1 cup
Rice - 1 cup
Cooked rice - handful
urad dhal - 1/2 cup
fenugreek seeds - 1 tsp
salt - 2 tsp
oil - 3 tbsp
Flavoring ingredients:
Onions - (2) chopped
Tomatoes - (2) chopped
Cumind seeds - 1 tbsp
Grated ginger - 2 tbsp
Currey leaves - 5 to 6
Method:
For Dosa
You can avoid the overnight process of preparing the batter. Here's a quick one, start with soaking the oats for about 10 minutes in warm water. Now grind it with 2 tbsp of sour yogurt for a smooth batter.
You can also add, powdered/crushed pepper, chopped onions, finely cut tomatoes, cumin seeds, grated ginger, and curry leaves, even Rava (to make dosas crispy). Serve them hot with sambhar or chutney.
For Idli:
Add the flavouring ingredients to the batter and scoop them out on Idli stands, serve them hot with coconut chutney.
For Uthapam:
Take a saucepan, and saute all the flavouring ingredients in 1 tbsp of oil, now keep aside the prepared filing. Now smooth out the batter on non-stick pan, and spread the filling over Uthapam and sprinkle coriander/crushed curry leaves.
Serve it hot with sambhar and chutney!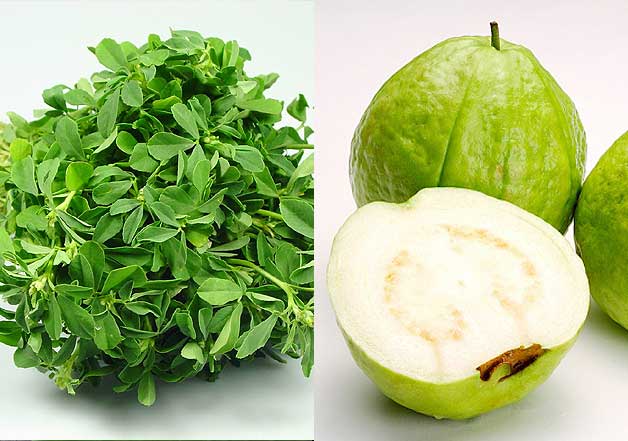 Image: Agricorner, Ayefresh

Guava-methi curry
It's one dish that women of all ages would love to include on their plates. It's easy to prepare and tastes delicious.
Ingredients:
Mustard oil - 1 spoon
Tamarind juice - 2 spoons
Cumin seeds - 1/4 spoon
Garlic - 2 cloves
Guava leaves - 100gms
Jaggery - 1 1/2 spoon
Salt - 1 spoon
 
Method:
Heat some oil in a curry pan, and fry cumin seeds along with fresh guava and fenugreek leaves. Saute it for over a minute and add jaggery, tamarind paste and salt as per taste.
Now grind the paste into a fine curry, and serve it hot with chapatis, or rice.
Note: Guava-methi curry is highly beneficial to cure abnormal periods and urinal infections in women of all ages.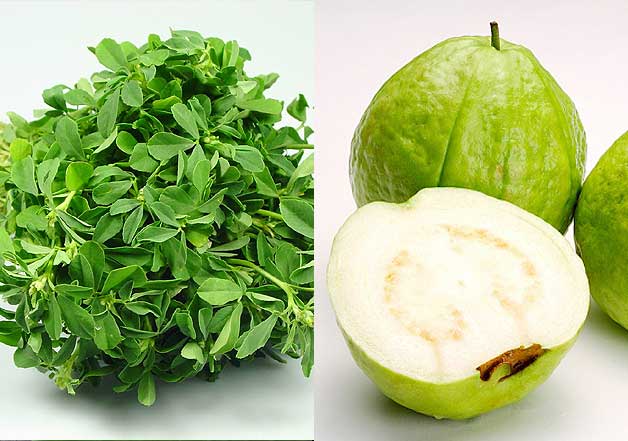 Image: Milkmaid
Pumpkin halwa
It is highly beneficial for diabetic patients and helps keeping sugar in control
Ingredients:
Grated red pumpkin - 1 cup
Milk - 1 cup
Saffron strands - few
Cardamom powder - 1/4 tsp
Sugar free - 1 tsp
Ghee 1 tsp
Dry fruits - as needed
 
Method:
Heat some oil in a kadhai and add grated pumpkin once it's hot. Saute it for over 5-6 minutes, and start mixing milk until it wholely gets absorbed. Now add sugar-free, or jaggery, cardamom powder, and saffron stands. Mix well, and keep cooking on medium flame until the halwa leaves the sides of kadhai. Garnish it with dry fruits and serve hot!