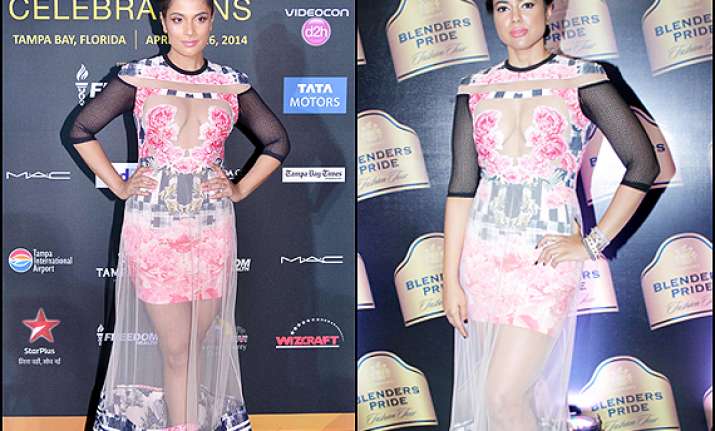 IIFA 2014 witnesses the splash of exquisite Bollywood beauties wearing some extraordinary outfits. But there were a few who crashed down at the fashion radar and disappointed us with their not so impressive fashion sense.
Bollywood actress Richa Chaddha walked the green carpet of IIFA wearing a Falguni and Shane Peacock gown. The same outfit was wore by another Bollywood actress Sameera Reddy at Blenders Pride Fashion Tour 2013 press meet.
Though the hairdo and makeup was different, the dress gave us a fashion shock. Since it was IIFA, where celebrities spill magic with their intriguing looks, this was not what we expected from Richa.
Though the cuts and side frills on their dresses were different but both ended up looking similar.
IIFA is one of the most 'awaited' award shows of Bollywood for which stars prepare for many weeks but Richa did a major blunder on the green carpet. Now that's something you should never do, especially when you are representing Bollywood internationally.
Richa Chadha wore this sheer busy creation on the green carpet and apart from the hairdo, everything including the dress fell flat on our style radar.