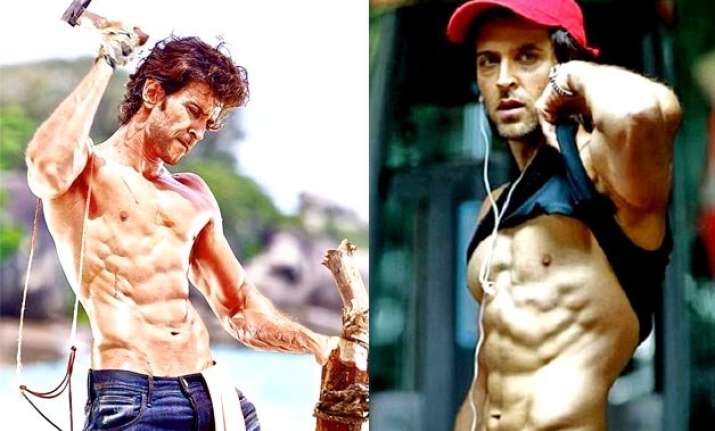 New Delhi: Greek God of Bollywood - Hrithik Roshan is a youth icon, but achieving that magnetic physique wasn't a cake walk for this star.
Hrithik who was last seen in an out and out action drama 'Bang Bang' in an interview to a leading daily talks about the times when he faced many troubles for his body and even realised that he's living off a myth of being the fittest actors in Bollywood.
There was a time that he had suffered acute pain out of wrong workout that he couldn't even lift his son Hrehaan. 'One day, my son came into my room and asked me ­ `Dad will you play with me or are you in pain?' That hit me. I never told him that I was in pain. He still under stood. He said, `Are you too tired?', and it shocked me that my son had an image of his father as someone who was always in pain. It was time to change. And the initiative to turn things around had to come from me.", said Hrithik.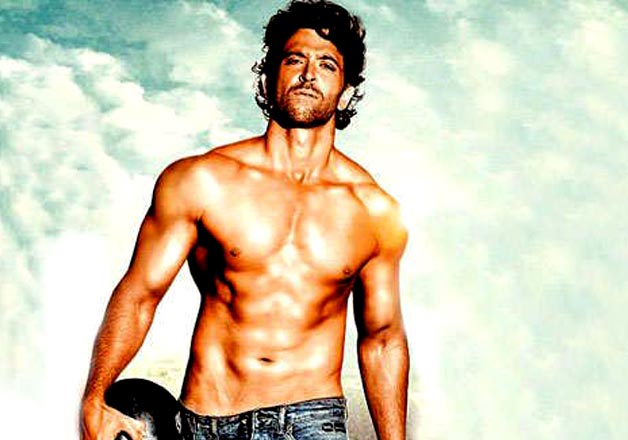 The actor pulled up the socks that very day and searched for available options. The actor recommends all to use the resources available at your disposal. "People might say that I am Hrithik Roshan that's why I can afford all these trainers. But even when I was 16-17 -when I didn't have the money and the star power -I'd make use of every resource available", told Hithik who on frequently imparts tips on social media platform.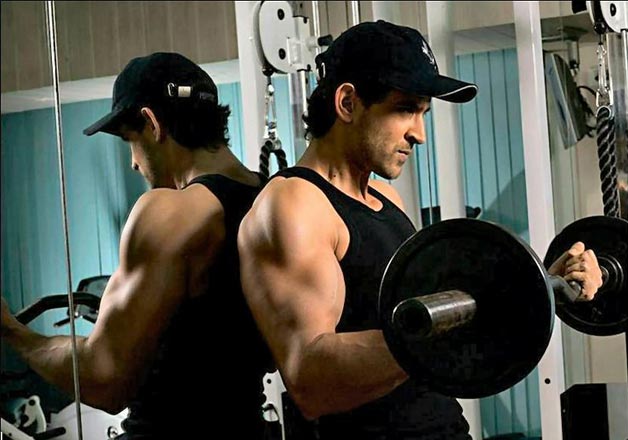 He searched information in books, Google, Youtube and spoke to every single person he met. He recalls the time when he met, Kris Gethin (trainer) who happened to come to India from UK and showed him the mirror. "I told Kris that I'm living off a myth of being one of the fittest actors around, and it was high time I became that myth", he added further.
Hrithik wanted to be the person that people think he was and there Kris helped him out in it. "What he (Gethin) brought to the table was basic mathematics. It sounded like rocket science but he nailed it down to some very basic rules", Hrithik was quoted as saying.
ALSO READ: Hrithik Roshan birthday special: One actor for every genre (see pics)
Interestingly, the 40-year old actor compared human bodies like engines, which if runs smoothly will get lesser bumps even if accelerated high.
"In the initial days of training, I was force fed till I was stuffed and my body was digesting a lot of food. I would eat a lot of proteins and carbohydrates... my metabolism became high. Because my metabolism was high, I started losing weight. I was burning calories faster. I did that for four days, then removed certain foods from my body and on the fifth day, I reloaded myself with carbs. Every week, my weight was coming down and my inches were decreasing. The last time I felt that kind of energy was in school", he was quoted by a leading daily.
Hrithik stresses on proper diet, which helps you to think better, feel stronger and last longer on your feet. "We make a mistake when we starve ourselves. We forget to eat and then we take pride in saying that I haven't eaten for eight hours. It's the most foolish thing in the world. Food in our stomach is the fuel that makes us work better. Follow the simple rule ­ eat at regular intervals and exercise, even if it's for 10 minutes a day", he says.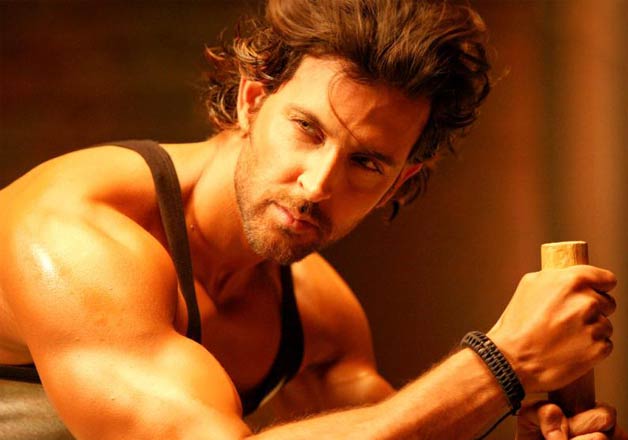 Moreover, for him, it's a strict NO NO for street food, readymade meals and any such thing, which carries preservatives and above all cigarettes and other drugs makes you weak.
"Nicotine is more addictive than cocaine. It gives you withdrawal symptoms in such mild ways that you believe you are smoking by choice. But it's an addiction. That one puff will go down as poison and create withdrawal symptoms. It's the same with packaged food.", he wraps up his health chart.
Hrithik has another action packed drama titled 'Mohanjo Daro' lined up for which he will once again push his body to the extreme. But for now we couldn't wait for his 'Bang Bang', also starring Katrina Kaif, which is set for October 2nd release.