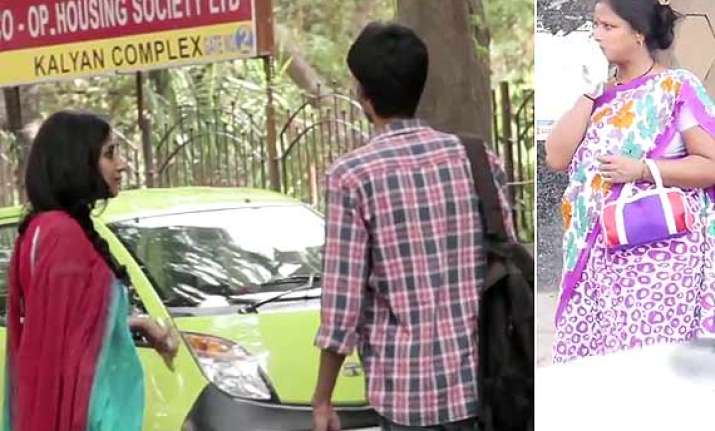 New Delhi:  How will you react if a girl happens to ask you where can she find condoms? Unsurprisingly, Indians aren't too quite comfortable with the word 'condom'.
Sex and condoms are taboo in India. Even speaking such words in public is offensive for some people. The place where people are hesitant to speak the word 'sex', a girl comes and asks you where she can get a condom, would you be shocked?
These days a video is viral on web showing different reactions when a young girl comes and asks them where she can get a condom.
While some reactions are shocking, some are hilarious. All reactions show how hypocrite our society is.
From disappointed to shocked, angry to speechless, to confused to suspicious, the video captured the Indian men and women across ages in all their candid reactions.
Note:
This video is a social experiment made with a socially relevant thought and does not attempt to intentionally hurt or offend any person or community and their beliefs or feelings.
Watch video here...