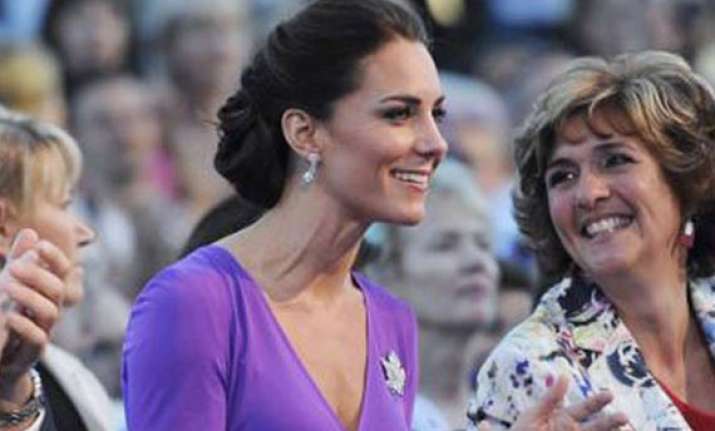 London: She is the Duchess of Cambridge, but there is a simple hair trick that Kate Middleton has in common with others.
The 32-year-old looked adorable in an outfit for her visit to New Zealand's Auckland Harbour on April 11, but it was hard to keep one's eyes off her wrists, reports huffingtonpost.com.
What caught the attention was the small, black hair tie she had wrapped around her wrist, just waiting to be used to create a royal ponytail. And you can't really get much more normal or practical than keeping a hair tie with you at all times.