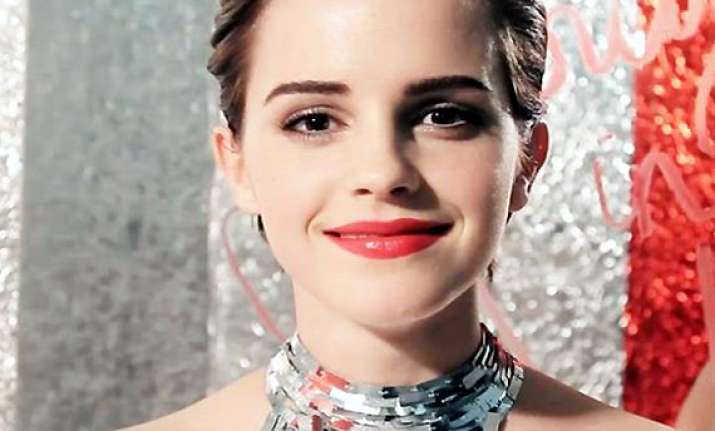 London, July 10: "Harry Potter" star Emma Watson collects makeup products, but admits she hardly uses them. However, the British actress is well aware of what goes with her fair skin.
"What's quite funny is that I have tonnes of products at home. I've always loved makeup and I'm fascinated by how much it can transform people. But, I don't actually wear much of it. It's so ironic - but I just love products," femalefirst.co.uk quoted her as saying.
Watson, the face of luxury brand Lancome, shared what she likes to carry with her when she travels.
"I'm English and I have fair skin, so I love blusher! When I travel, I always have a moisturising cream with me on the plane and I like to carry fragrance with me too," said the 23-year-old.
Watson doesn't follow any beauty ritual, but makes sure she lets her skin breathe.
"I don't really have a beauty ritual, but I really make an effort to take my make-up off properly. I was taught never to pluck my eyebrows excessively and to always remove my makeup before going to bed," she said.