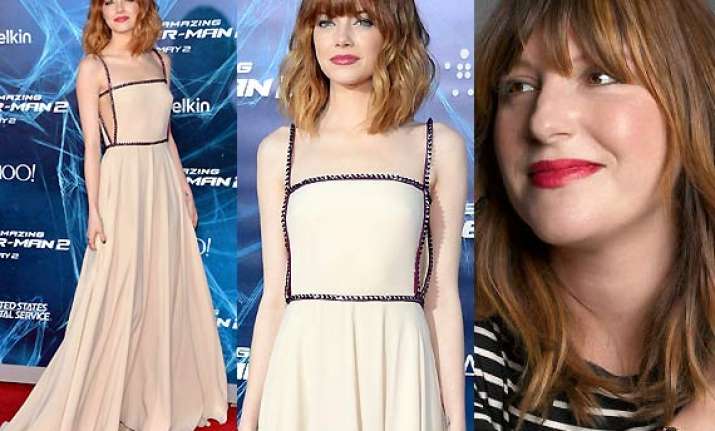 Los Angeles: Emma Stone's make-up artist Rachel Goodwin says the inspiration behind the actress' "The Amazing Spider-Man 2" New York premiere look was disco era glamour.
Goodwin wanted to give the 25-year-old a gorgeous beauty look to compliment her nude Prada dress with silver embellishment, so she chose a luminous foundation with sparkling eye shadow to achieve a romantic 1970s vibe.
"(It was) a 1970s party girl meets a princess. To me, the dress had that disco era glam to it but also elegant lines. It was so romantic and beautiful, it was a moment," femalefirst.co.uk quoted Goodwin as saying.
"I used the fleshy tone and the purple detailing to inform the colour and textures I chose for her," she added.