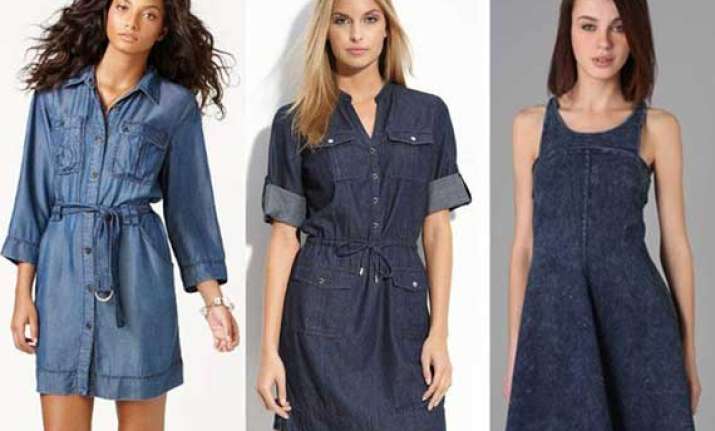 London: Denim will never be out of fashion and dresses made of the fabric could form perfect updates for the summer wardrobe.
One can find this trend in designer stores and in high streets throughout the summer months, and the great thing is they look great with tights too, so on the colder days you can still wrap up and look chic whilst doing so, reports femalefirst.co.uk.
Smock style dresses that are sure to hide any belly fat one has grown and they're so light and breezy too which means they're ideal for when it gets too hot outside.
So try out denim dresses this season and be a style stealer.